Iraq Crisis: RAF Tornados Set to Take Off to Pound Isis Targets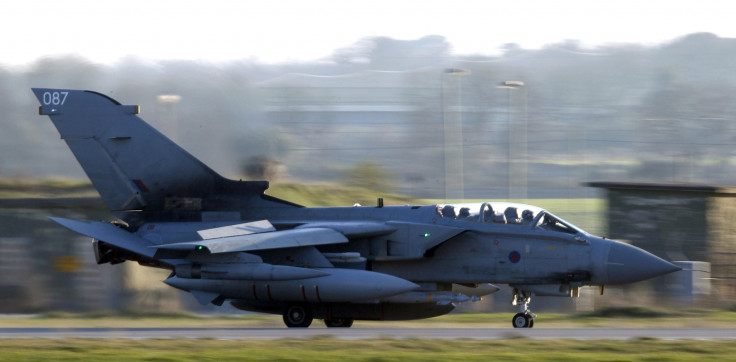 Hours after the Commons approval to launch airstrikes against Isis in Iraq, RAF jets are preparing to take off from the British base in Cyprus.
RAF Tornado GR4 fighter bombers are expected to lead the British airstrikes alongside the ongoing US-led aerial offensive.
Downing Street said six Tornado jets will fly over the Iraqi skies shortly, adding that the Commons motion also sanctions the deployment of UK military personnel not only to train Iraqi troops but also to coordinate the airstrikes.
The fighter jets have been in RAF Akrotiri for the past six weeks carrying out reconnaissance missions in Iraq.
"You will not see an immediate series of particular hits. This is going to be a long campaign of weeks and probably months. We will be very careful to avoid civilian casualties. Each of these missions will have to be personally authorised by me and there are clear rules of engagement," said Defence Secretary Michael Fallon following the MPs' vote sanctioning the UK's military intervention by 524 to 43.
Meanwhile, the US continues to bombard fresh targets in Syria and the Sunni insurgent group is reported to have suffered significant losses.
American officials have confirmed a new wave of strikes is under way which are quite similar to earlier missions.
The US Central Command is yet to make an announcement about the latest operation but an official, who did not wish to be identified, told AFP: "I can confirm US air operations are ongoing in Syria."
The Obama administration claims the aerial bombardment is causing Isis serious damage.
"Combined with our ongoing efforts in Iraq, these strikes will continue to deny ISIL freedom of movement and challenge its ability to plan, direct, and sustain its operation," said Secretary of Defense Chuck Hagel.
© Copyright IBTimes 2023. All rights reserved.