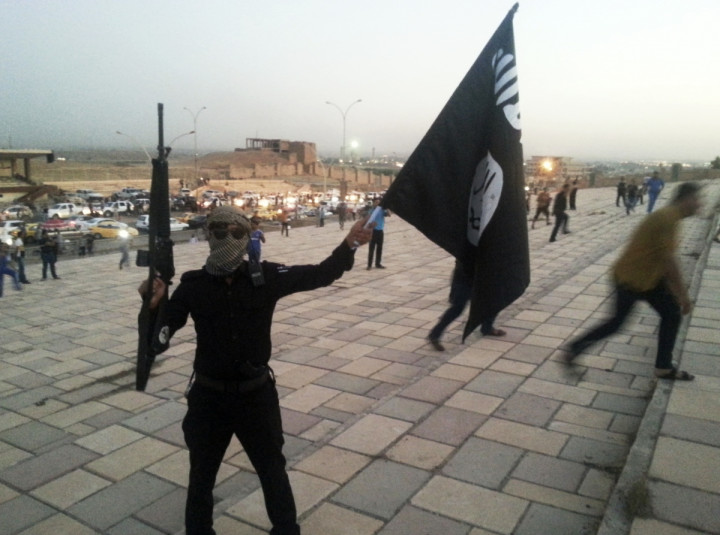 Unidentified fighter jets bombarded the positions of Islamic State of Iraq and the Levant (Isis) militants in the northern Iraqi city of al-Qaim as the first batch of US military advisers arrived in Baghdad.
Washington has denied carrying out the strikes and it is still unclear whether the Iraqi Shiite administration was behind the attack.
Al Arabiya news website, citing tribal sources, has said Syrian jets had launched the aerial strike.
Meanwhile, the US troops are in Iraq, as promised by President Barack Obama, to assist the ongoing battle against the Sunni insurgents.
About half of the planned 300 American troops have either arrived in Iraq, or are on their way.
The Pentagon has said the troops have already begun to assess the situation. Navy Rear Admiral John Kirby has said the troops in Baghdad include two teams of special forces alongside 90 others comprising intelligence analysts, commandos and support personnel.
The remaining personnel are expected to be in Iraq in the coming days. There are already about 360 US forces in Baghdad providing security for the American embassy in the capital.
"I don't have a fixed date for you as a deadline or an end date, but it's very clear this will be a limited, short-term mission," Kirby told reporters regarding the initial assessment.
The CNN quoted US officials as estimating the number of Isis fighters who are actively involved in the raging battle as 10,000, including those released from prisons.
An official, who is familiar with the matter, said the Isis is functioning as an "increasingly capable military force".
Nevertheless, the Iraqi officials are maintaining that Baghdad's security forces are gaining ground in the conflict, pushing back the insurgents.
Baghdad has maintained the Baiji oil refinery, Iraq's largest facility that meets most of domestic fuel demand, is under the control of security forces. The Sunni militants, who are in dire need of energy resources to fuel the battle, had earlier claimed they seized the plant.
Iraqi military spokesperson Major General Qassim Atta said in a television address that the security forces have also recaptured from the insurgents checkpoints on the border with Syria and Jordan.