Iraq: Deadly Blasts Kill 29 in Baghdad Shiite Areas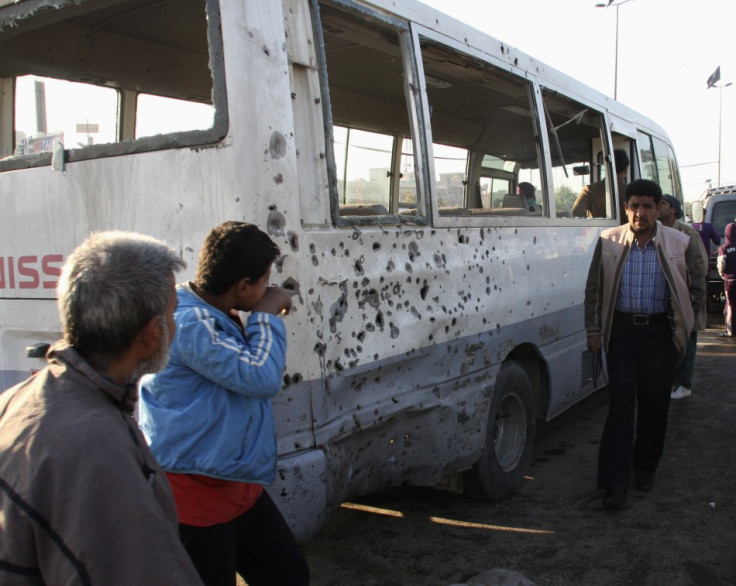 A wave of targeted bombings in two major Shiite Muslim districts of Baghdad have left at least 29 people dead and nearly 70 injured.
The first attack occurred in Sadr City, a slum in the northeastern section of the Iraqi capital, where a motorcycle bomb and a roadside device killed at least 12 labourers and left dozens of others wounded.
"There was a group of day labourers gathered, waiting to be hired for work. Someone brought his small motorcycle and parked it nearby. A few minutes later it blew up, killed some people, wounded others and burned some cars," a police officer told Reuters.
Another roadside device exploded in the same area half an hour later, killing one person. Police say they found and defused two other bombs.
Less than two hours later, two almost simultanous blasts hit the northwestern Shiite district of Kadhimiya, killing at least 15 people and injuring more than 60.
The fresh wave of attacks comes as political turmoil between the majority Shiite-led government and the country's Sunni minority grows.
"We are in a battlefield with the terrorists and with the enemies of the political process, so we do not consider these [explosions] as a surprise for us or something strange. We are used to such [insurgent] operations," said Baghdad security operations centre spokesman Qassim al-Moussawi.
Prime Minister Nuri al-Maliki recently angered rivals when he asked parliament to remove his Sunni deputy, Saleh al-Mutlaq, and sought an arrest warrant for Sunni vice-president Tareq al-Hashemi on charges that he ran death squads.
Sunnis have complained of political marginalisation after Saddam Hussein's Sunni Ba'ath party was ousted by the 2003 US invasion.
The Iraqiyya coalition, the main Sunni bloc in parliament, is boycotting the assembly in protest. It accuses Maliki of monopolising power.
Iraq has been plagued by sectarian violence between Sunni insurgents and Shiite militias since the invasion.
A spate of bombings that killed 72 people in mainly Shi'ite districts of Baghdad in December deepened fears of a return to the sectarian bloodbath that killed thousands in previous years.
John Drake, a senior risk consultant with AKE Group, said it was likely Shiite Muslims would continue to be targeted in coming weeks ahead of Arbain, a major Shiite Muslim religious rite.
© Copyright IBTimes 2023. All rights reserved.