Iraq Warns of 'Severe Measures' After Second Kurd Oil Tanker Sets Sail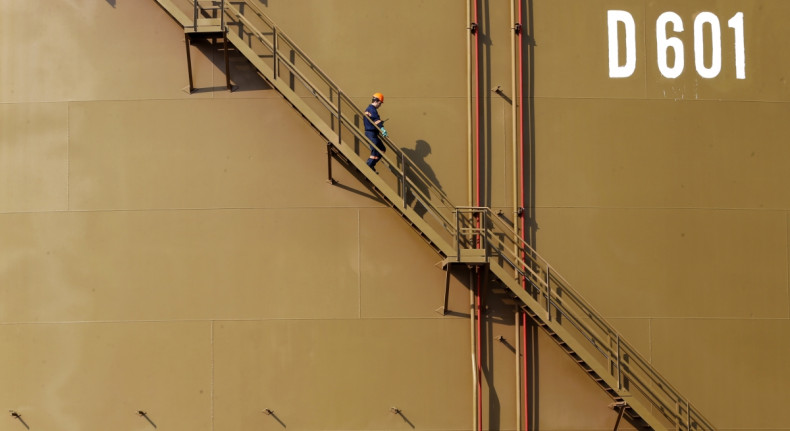 The dispute over Kurdish oil exports has escalated further after Baghdad has threatened to take its case against Erbil to the United Nations.
Iraq's oil minister Abdul Kareem Luaibi has said sales of Kurdish oil, facilitated by Turkey, are in breach of UN resolutions and threaten trading links between Ankara and Baghdad.
"What happened in my view was the biggest mistake that has been made by the Kurds and the Turks...and the Iraqi government will take severe measures," he told reporters in Vienna, ahead of an Organization of the Petroleum Exporting Countries (OPEC) meeting.
The Kurdistan Regional Government (KRG) has loaded two oil tankers at the Turkish port city of Ceyhan, each containing 1 million barrels of Kuridsh crude oil. Both the tankers set sail in a bid to sell the cargo but there is, as yet, no buyer for the oil.
Iraq has warned the international community that only the central government has the right to sell oil on international markets and that any purchases of Kurdish oil without Baghdad's consent would provoke a legal dispute.
Luaibi said Baghdad would sue the Turkish government and the Turkish pipeline operator Botas for its role in the sale of the crude.
"We have no choice but to go to arbitration and they (Turkish government) have been informed," Luaibi said.
Erbil says it has the right to sell oil independently of Baghdad while Baghdad says the KRG is "smuggling" oil out of the country.
The long-running dispute escalated in May when the Kurds loaded the United Leadership oil tanker, a move the KRG said was designed to show Baghdad it had control over oil sales.
The KRG had said it expected a buyer in Italy or Germany to purchase the first shipment. However, Italy warned traders, threatening legal action if they bought the crude, following talks with Baghdad.
The tanker was stationed around 30 miles off the coast of Morocco on Monday, according to Reuters.
A second tanker, the United Emblem, departed the Ceyhan port on Monday, Reuters reported. Its destination remains unknown.