Italy Warns Firms Against Buying Kurd Oil After Iraq Threat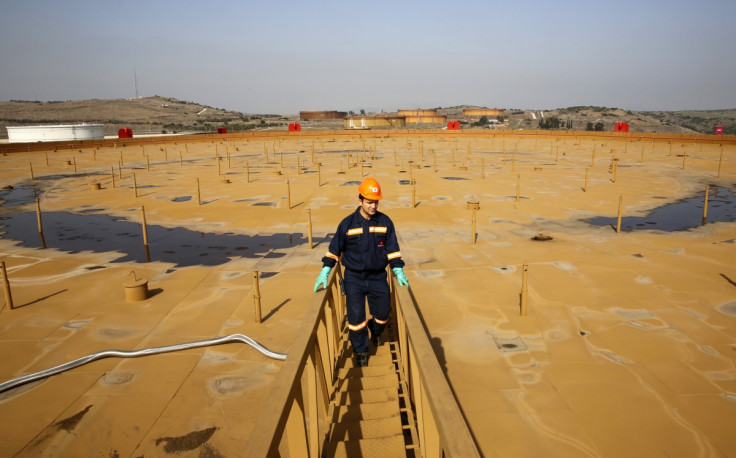 Italy has told oil traders they could face a legal dispute with the Iraqi government if they purchase crude oil from Iraqi Kurdistan, as the dispute with Iraq's central government and the autonomous region took another twist.
The Kurdish Regional Government (KRG) has transported crude oil to the Turkish port of Ceyhan, where it was loaded onto the United Leadership tanker which set sail across the Atlantic.
However, the KRG has not been able to find a buyer, as an increasingly hostile Baghdad filed an arbitration case against Turkey and threatened legal action against anyone who bought the oil.
A letter from the Italian Industry Ministry warned traders and refineries that the Iraqi government had notified its embassy in Baghdad that such sales were illegal and could result in action from its oil marketing arm, SOMO.
"SOMO reserves the right to take legal action against the buyer of such a cargo," the letter said, as reported by Reuters.
It is the first sign that a European government is responding to diplomatic pressure from Baghdad.
The Iraq government has previously referred to the oil on board as "stolen and smuggled" while the Ministry of Oil released a statement in June warning private firms against buying the crude.
"The Ministry of Oil confirms its warning to the world companies and markets not to buy the oil cargo on the vessel (United Leadership) which is loaded with crude oil extracted from the oil fields of the Kurdistan region," the statement read.
The tanker carrying the Kurdish oil has travelled in a series of different directions since it left Ceyhan. News agency Reuters tracked the ship from the Mediterranean Sea, when it appeared to head for the US Gulf Coast before turning away.
It was turned away from Morocco on Thursday after authorities refused to allow it to unload its cargo at the Mohammeddia refinery. According to Reuters, the tanker was stationed around 30 miles off the coast of Morocco on Friday.
The KRG has previously said the oil would be sold to Italy or Germany, although Reuters said the ship has not made any moves towards either of those countries as of yet.
The Kurds have been exporting oil to Turkey via a pipeline since December but Turkey had refrained from selling the oil on, saying it would wait for the KRG and Baghdad to reach an agreement on oil exports. However, Turkey switched its position in May, allowing the Kurds to load the United Leadership tanker with 1 million barrels of oil.
Iraq and Kurdistan have been locked for months in a dispute over rights to sell Kurdish oil on export markets.
© Copyright IBTimes 2023. All rights reserved.