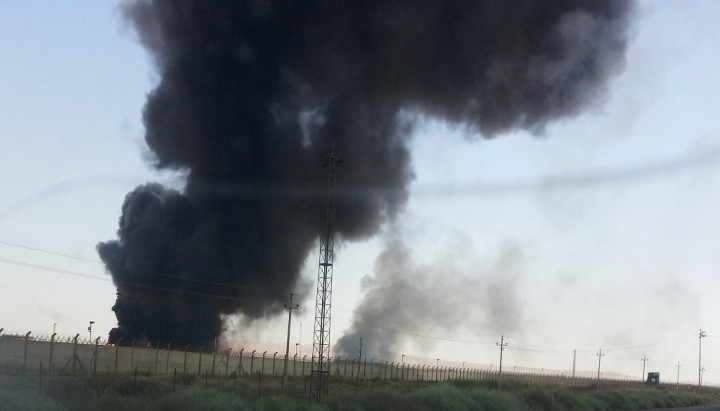 It will take more than a year to repair Iraq's biggest oil refinery after it was badly damaged in a series of attacks by militants from the Islamic State.
The coalition of armed Sunni fighters, formerly known as Isis, has seized masses of territory across Iraq in the past year. The group also controls swathes of territory in neighbouring Syria's east.
Jihadists from the group have repeatedly tried to capture the Baiji refinery in northern Iraq after they seized Iraq's second city of Mosul in June.
The attacks have caused severe damage to the facility, according to the Kurdistan Regional Government's (KRG) Natural Resources Minister Ashti Hawrami.
"After the Isis attack it will take at least a year for the Baiji refinery to be repaired," Hawrami said at an energy conference in Istanbul.
The Baiji refinery had been producing around 170,000 barrels of oil per day before it stopped production in the face of the militant attacks.
The pipeline connecting Kirkuk with the Turkish port of Ceyhan would be out of action for a number of years, Hawrami added, citing damage caused by attacks.
Yet, during the same period, the Kurds have dramatically increased the amount of oil produced and exported from the semi-autonomous region in the north of the country.
The pipeline from Kurdistan was completed in January and has not been sabotaged, allowing the KRG to export around 10 million barrels of oil since it launched exports in May.
Baghdad has fiercely opposed the KRG's efforts to sell oil and has launched a series of lawsuits in a bid to block sales, claiming the oil was stolen from the Iraqi people.
For its part, Kurdistan has said it is allowed to sell the oil under the Iraqi constitution.