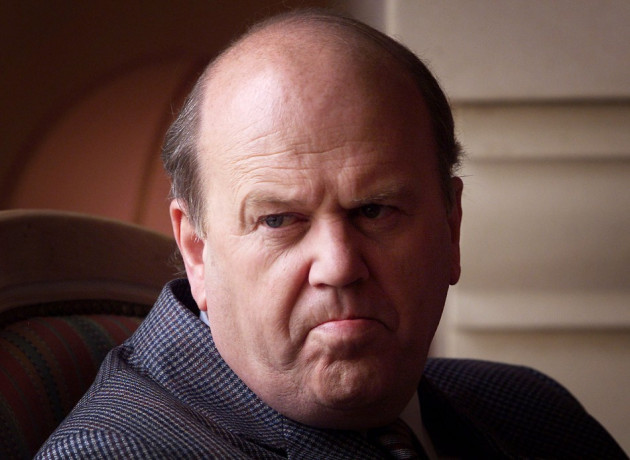 Ireland has met draconian austerity targets but not addressed the country's staggering public debt, according to a bailout report.
Ireland is due to be released from the oversight of its international paymasters in December 2013 due to its adherence to strict austerity guidelines, but problems remain.
The nation's debt of 124% of GDP is the fourth highest in the Eurozone with austerity measures set to continue for many years.
Ireland's Finance minister Michael Noonan announced further cuts on medical spending for next year's national budget on the 16 October.
"One of the primary tasks of this budget is to lay down the conditions for a successful exit from the bailout programme at the end of this year ... We are well on course to do this..." he said.
"By the time the majority of the measures that I have announced today become law on the first of January next year, I am confident that Ireland will have left the European Union (EU) /International Monetary Fund (IMF) programme."
Good News
Ireland has managed to convince international investors about the seriousness of its austerity reforms.
Over the past 18 months it managed to raise money on the international markets.
In 2011 the economy grew for the first time since 2007 and borrowing costs have now fallen dramatically.
The Irish government now pays just 4% to borrow money for ten years and many see Ireland as a successful model for austerity imposed by the European Union.
Portugal, Spain and Greece have not received the same praise as Ireland for adhering to terms spelled out by the Troika - the trio of the International Monetary Fund, the European Commission, and the European Central Bank.
Ongoing Legacy
However, the legacy of Ireland's debt crisis lives on.
In 2008, Ireland's government offered a blanket guarantee to its banks experiencing the "credit crunch".
In 2010, Dublin had to accept a €85bn (£71.8bn, $115bn) bailout from the European Union and International Monetary Fund, as the cost of rescuing the country's banks reached a €64bn overall.
To pay for the massive bill, Ireland's population had to endure painful austerity measures.
Irish banks have not fully recovered, with two of the three domestic banks being owned by the state.
Some organisations have called on the Irish government to do more to fix their fragile economy, spur growth and help the unemployed.
The Organisation for Economic Co-operation and Development published a report where it said that Ireland was simply not doing enough for its young people.