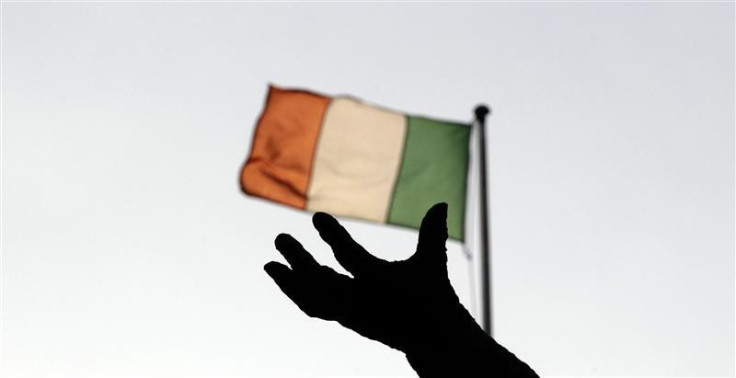 The Irish economy grew by just 0.1% over the third quarter of the year but Ireland still looks set to be Europe's fastest-growing economy in 2014.
Analysts now expect the economy to grow by 5% over 2014, which is below some earlier predictions of 6% but better than every other eurozone economy.
The main driver of the Irish recovery has been trade. Exports were up 2.7% on a quarterly basis, but 15.5% over the year. This is fairly volatile, analysts say, but promising nonetheless.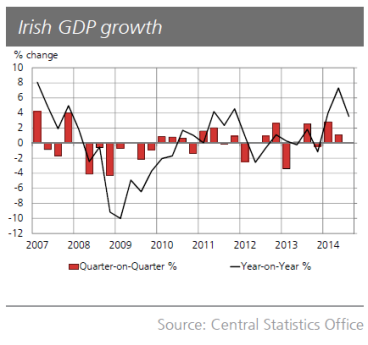 "We know part of this exceptional growth reflects volatile factors relating to the pharmaceutical sector. Nonetheless, Ireland's exposure to the UK is probably protecting exporters from weak euro area demand. Services exports dominated by the IT sector continue to perform well – up 12.5% in the year to Q3. Given the healthy flow of foreign direct investment in the IT services sector, there is little reason not to expect services exports to perform well again in 2015," wrote Conall MacCoille, the chief economist at Davy Research, an Irish firm.
Almost an inversion of the picture in the UK, Ireland's recovery is largely driven by business done overseas. Consumer demand remains low and will only have grown by 0.5% over the course of 2014.
Anthony Baert of ING Bank added: "As a small open economy, Irish GDP is relatively volatile. Therefore, this stand-still was expected given strong first half growth. Another stagnation in the fourth quarter would still yield a 4.8% growth rate for 2014 as a whole, far above other eurozone countries. But high-frequency data point to an acceleration at the end of the year, with business confidence at high levels in October and November and industrial production strongly up in October. So 2014 GDP could well end slightly above 5%."