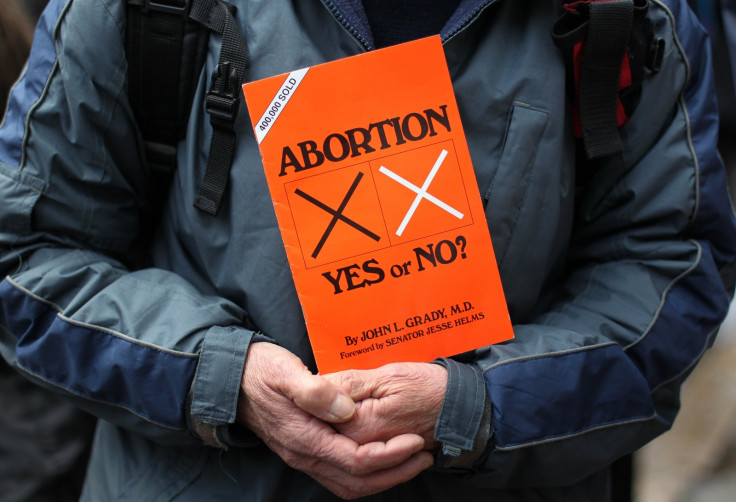 Ireland's Prime Minister Enda Kenny must be receiving a lot of tweets by now. But they are not the kind of tweets that a politician would normally get. Women in the country are live-tweeting their leader to let him know their menstrual cycles to highlight the country's restrictive abortion laws.
The move first started with comedian Grainne Maguire tweeting Kenny on Monday to raise awareness about a campaign to repeal the eight amendment of the Irish constitution. Irish women soon took up the cause and joined Maquire with #repealthe8th trending in Ireland.
The eight amendment equates the life of the foetus to the life of the mother and criminalises abortion in Ireland. Abortions are only allowed if the mother's life is at immediate risk.
It all started on 2 November when the comedian tweeted and asked her fellow Irish women to let Kenny "know the full details of our menstrual cycle." It has been non-stop with endless women tweeting not just about their menstrual cycles but also when they are not menstruating. Some even go to the extend of going into details as to how heavy the flow was for the day.
Any changes to the Irish constitution can only be made through a referendum. A coalition of pro-choice groups is calling for a referendum to repeal the amendment. So far more than 47,000 people have signed a petition initiated by the human rights group Amnesty International to change the law.
In 2012, Savita Halappanavar, a 31-year-old Indian dentist, died in hospital in Galway from blood poisoning after a miscarriage. It was revealed in an inquest into her death that an abortion could have saved her life but it was not legal to perform one.
Kenny has not responded on Twitter on the latest campaign despite now being intimately informed about the menstrual cycles of a number of Irish women. However, he has said in the past that he will not commit his Fine Gael party to a referendum on abortion. "In respect of the eight amendment I do not favour abortion on demand and I have no intention of abolishing the eight amendment without considering what it might be that might replace it." he said recently.
"But believe me, believe me, to commit to abolishing the eight amendment without consideration of what you might do is not on my radar," he had said. However, the Labour party has promised that it will commit to a referendum in its general election manifesto.