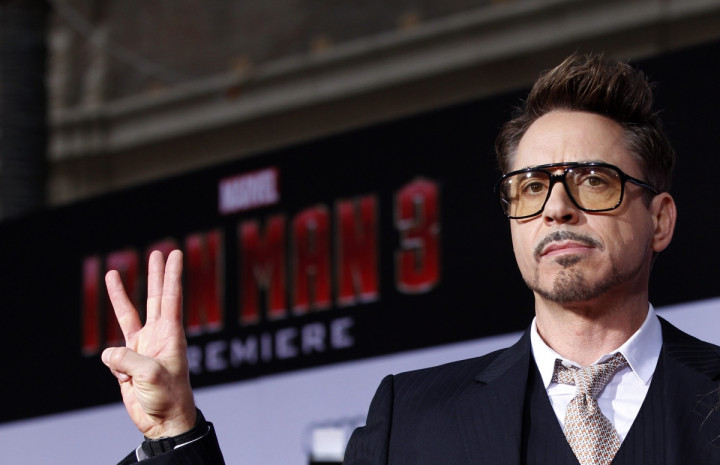 After several speculations and rumours about Iron Man 4 movie, Robert Downey Jr himself hinted at more appearances as the character in the future.
In an interview with The Hollywood Reporter, The Avengers actor said, "I'm sure we'll ride that thing. You've got to surf that all the way in to shore."
"I think I was at the forefront of something that was coming into being, and I think it has carried me as much as I have informed it. That's the healthy way to look at it. It's so easy to become inflated by the successes, but what they really are are long, strong trends. It's just another wave," Downey said about his Tony Stark character.
Previously, the actor said that he will not be reprising his role as Stark for the fourth installment of the popular Marvel franchise.
"There isn't one in the pipe," Downey told Variety during an interview last month. "No, there's no plan for a fourth 'Iron Man.'"
When asked if he would "let" somebody else play Stark, Downey laughed off the idea.
"I like that the idea is that it would be up to me, like I'm casting director for Marvel," he said.
Downey is currently signed on for the upcoming Avengers: Age of Ultron and the untitled and undated third Avengers film, but given his frankness in last month's interview, could he be referring to future appearances as Stark only in Marvel's "Avengers" films?
Downey will be seen as Iron Man in Avengers:Age of Ultron on 1 May 2015.