Islamic State (Isis) carried out three suicide car bombings against forces loyal to Libya's unity government on Sunday (12 June) in Sirte. Rida Issa, a spokesperson for the UN-backed government, said the attacks left several among the forces wounded.
One bomber in a car blew himself up a few metres away from a group of pro- government forces near the Abu Hadi roundabout in the city's southeast. The other bombers targeted a field hospital in the west of the city.
According to Associated Press, at least one paramedic was killed and a dozen wounded.
Brigadier General Mohammed al-Ghasri told AP that the assault by the terrorist group included three cars and an ambulance that "infiltrated our siege" and attacked supply lines and medical units. He added that they remain resolute on taking back the city by the end of the Holy month of Ramadan, which began on 6 June.
Sirte, a coastal city 450 km east of Tripoli, was captured by IS (Daesh) last year and has been the extremist group's only stronghold in North Africa. Forces loyal to the government have been waging fierce street battles against IS to recapture the city.
Al-Ghasri said the IS militants have barricaded themselves in the city centre, hoping to draw their opponents into an extended street battle.
According to reports, losing Sirte, the hometown of dictator Muammar Gaddafi, would be a major blow to the terrorist group which has been facing increasing pressure in Iraq and Syria.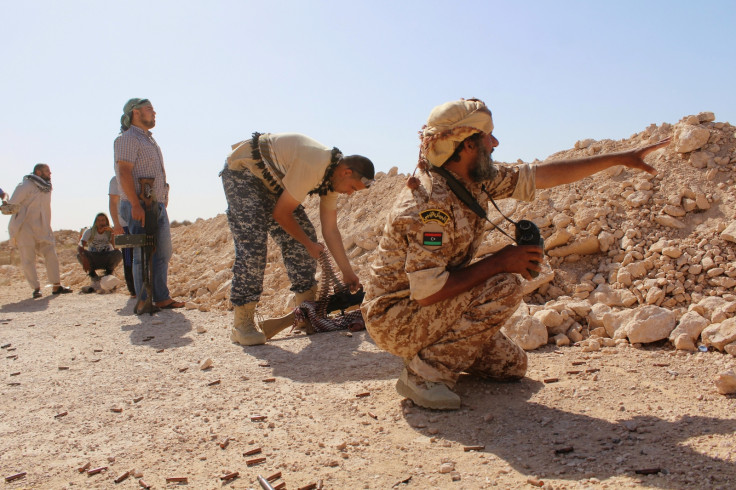 On 11 June, forces aligned to the government recaptured the port area near Sirte from IS. The attack, largely by fighters from the Misrata group, began last month and has advanced to the perimeter of Sirte's city centre.
IS also claimed responsibility for twin explosions that rocked the Shi'ite suburb of Sayyida Zeinab in Damascus on 11 June, which killed at least 20 people.