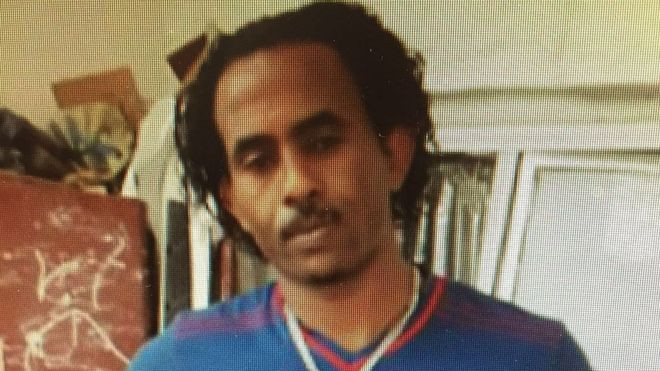 Extradited to Italy on Tuesday, Eritrean Mered Medhanie, 35, is believed to be at the heart of an operation to smuggle thousands of African migrants to Europe. The gang packed migrants onto barely seaworthy vessels, and put them out to the Mediterranean sea to Europe from the Libyan coast. One such vessel, believed to have been procured by the gang, sank near the Italian island of Lampedusa in 2013, with 359 refugees drowning.
Nicknamed The General, Medhanie styled himself on late Libyan dictator Colonel Gaddafi, reportedly travelling in a tank. In one wiretapped conversation he allegedly bragged "nobody is stronger then me."
In July 2015, Bahrain's Alwasat reported that he was paying millions to Islamic State's Libyan branch to operate the smuggling gangs.
Medhanie is suspected of working with Ethiopian Ghermay Ermias, who remains at large. Ermias is believed to have organised the Lampedusa trip, and when told the vessel capsised blamed the disaster on the migrants and described it as "Allah's will" in a wiretap.
Telephone intercepts obtained by Italy's Republica paint a picture of Medhanie as a man kind and considerate when speaking of his wife and children in Sweden, but cynical and ruthless in his work. He allegedly described migrants as "numbers" or "business."
In one recording he reportedly laughed when describing overloading vessels with migrants, and boasts of smuggling more than 7,000 people to Europe. In another he considers where to hide his spoils, preferring the US or Canada: "there, they don't ask where you got it from," he claims.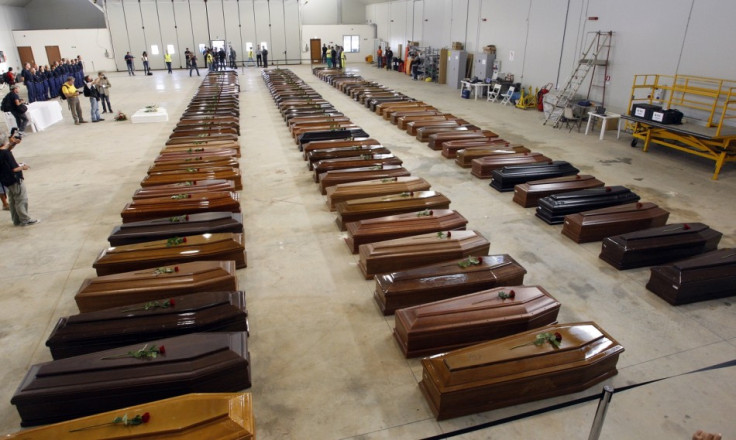 He allegedly claimed to have been working with corrupt officials in Tripoli, as well as having a network of associates in Europe. Police said he often discussed his intention to leave Libya, possibly to Sweden where his wife lives, but only after he had obtained valid documents and found somewhere to deposit his money.
He came to the attention of authorities while living in Italy when he tried to open a bank account in Dubai, before fleeing for Tripoli. Officials with Britain's National Crime Agency helped Italian officials with the investigation, based in Sicily's Palermo. Italian police have used techniques, including wiretaps and turning gang members into 'supergrass' informants, pioneered in anti-mafia investigations to break the human smuggling gang.
The first stage of the operation resulted in the conviction of two dozen gang members, while more alleged members are to stand trial in Palermo soon. A new phase of the investigation will focus on the networks connections with northern Europe and North America, lead prosecutor Calogero Ferrara told the Globe and Mail in February.
"Medhanie is a prolific people-smuggler and has absolute disregard for human life," said Tom Dowdall, deputy director of the NCA."Although he was operating thousands of miles away, his criminal activity was impacting the UK. Medhanie no doubt thought he was beyond the reach of European justice but we were able to support the Italians by tracking him down to Sudan."
In 2015, Ferrara told Reuters that Medhanie ran a criminal operation "much larger, more complex and more structured than originally imagined". He calculated that each boat of 600 migrants made the smugglers between $800,000 and $1m before costs.
Investigators estimated that Medhanie and Ghermay made £72m (€92m, $104m) in two years, the Daily Mail reported. Medhanie was tracked down to Khartoum in Sudan, and has been extradited to Rome to face charges.