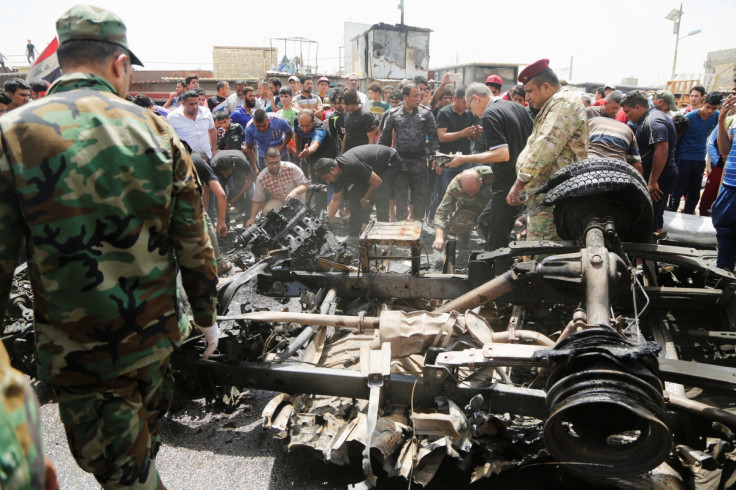 The extremist group Islamic State (ISIS) claims to have carried out 119 suicide attacks, since May, targeting enemies across Libya, Syria and Iraq.
The high number of attacks was mostly attributable to the vast number of car bomb attacks carried out by the group in Iraq, with Baghdad and Anbar province experiencing their bloodiest period in 2016.
Islamic State (Daesh) claimed responsibility for four bomb attacks in Baghdad on 11 May, which left at least 90 dead, the worst day of attacks in the Iraqi capital, which surpassed IS bombings on 29 February, in which more than 80 were killed.
In Anbar province, Islamic State has extensively used car bombs against the advance of Iraqi government troops in Fallujah. On 31 May, the group sent a wave of six car bombs in one counter offensive against the Iraqi army and supporting Shia militias.
An infographic illustrating a breakdown of the attacks, published by the terror group's news agency Aamaq, has shown that by far the most common form of suicide attack carried out by IS was using car bombs.
IS claimed to have targeted the Iraqi army in the vast majority of its attacks – 64 of the 199 took place in the embattled Middle Eastern country, targeting Iraqi troops. The next, most commonly, targeted fighting force were Syrian regime troops who were attacked 17 times, mostly in Aleppo where 10 attacks were recorded.
Included in the figures are details of the IS's suicide bombing missions in Libya. The group's Mediterranean stronghold of Sirte is the group's largest outside of the Levant. IS claimed to have carried out 10 attacks in May, nine of them in Sirte and one of them in Misrata.