At least six workers for the International Committee for the Red Cross (ICRC) have been killed by the Islamic State (Isis) in northern Afghanistan.
Following the attack by the group in Jowzjan province, ICRC spokesman Thomas Glass told Reuters two other employees were unaccounted for.
The Red Cross workers were in a convoy carrying supplies to areas hit by avalanches when they were attacked by the gunmen, Lotfullah Azizi, a local provincial governor was quoted as saying. He added that Isis was active in the area.
Police chief Rahmatullah Turkistani said the bodies of the dead workers had been transferred to the provincial capital. A search operation has been launched to find the two other missing ICRC employees.
Taliban spokesman Zabiullah Mujahid said his group was not involved in the attack and promised that Taliban members would "put all their efforts into finding the perpetrators".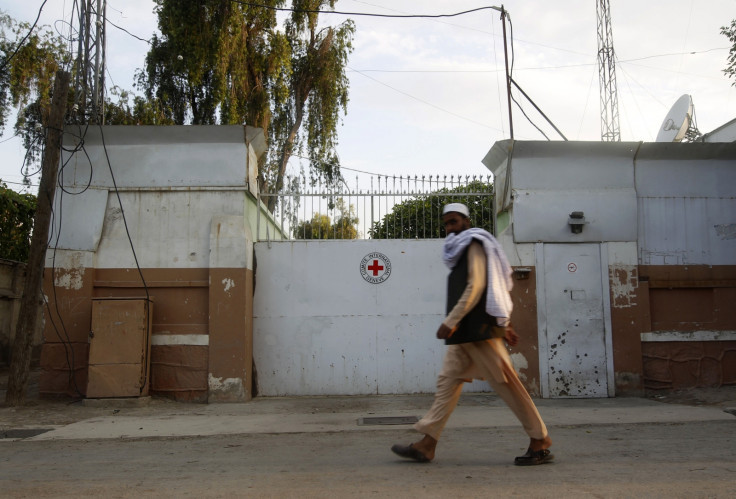 Last month, a Spanish ICRC employee was released less than a month after he was kidnapped by unidentified gunmen in northern Afghanistan.
Isis has established a foothold in Afghanistan where the country's US-backed government has been fighting an insurgency against the al-Qaeda-linked Taliban for the past 15 years.
The two extremist groups have battled US forces, the government in Kabul and each other in Afghanistan, particularly in the north. Factions in the powerful Pakistani Taliban have also defected to Isis following a splintering in the group.
Diplomatic and NGO workers are frequently targeted by insurgent attacks in Afghanistan.
In 2013 the Red Cross office in Jalalabad east of Kabul was attacked by the Taliban. While all seven of the staff inside the compound were rescued following the attack, the head of office was wounded in the assault.
In May 2016 Isis in Afghanistan carried out its most audacious attack, planting a bomb in Kabul that 80 people were killed and 230 injured.