A disturbing new Isis propaganda video is calling for lone wolf attacks targeting Christmas and New Year's Eve celebrations in the West. The seven-minute video also threatened an attack on Pope Francis.
An English-speaking Isis fighter calls on his "brothers" to "hunt down" non-believers during the holiday season, according to The Mirror. The horrifying video includes mock-up images of an explosion on the banks of the River Thames in London during the annual New Year's Eve party.
The opening scenes also show a large train derailing and a car ploughing through a crowd of people.
The Mirror reported the video was released on Christmas Day from an Islamic State "province" in Somalia. The graphic video interweaves clips of horrific attacks with images of western revellers drinking alcohol, which is strictly banned by Isis.
The video calls on its followers to target nightclubs, churches and Christmas markets, even if there are children present. It is being shared on YouTube and Google Drive.
The Foreign Office has urged those who are travelling in Europe to be "vigilant" while attending festivities across the continent.
"There may be increased security in place over the Christmas and New Year period, including at Christmas markets and other major events that might attract large crowds," the warning states. "You should be vigilant and follow the advice of local authorities."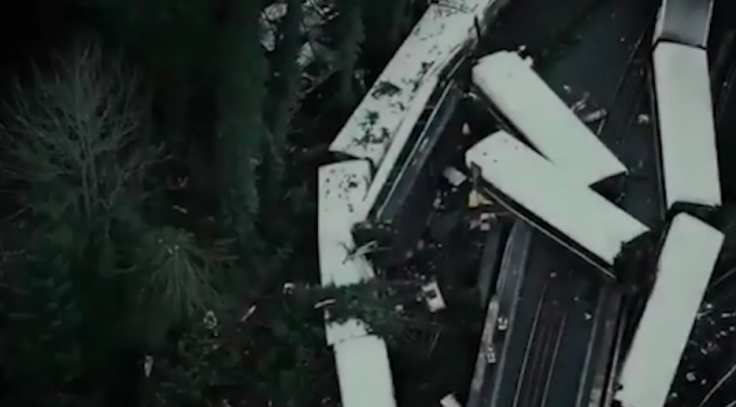 The warning was given to travellers visiting Germany, France, Switzerland and Sweden. Meanwhile, the UK terror level threat stands at "severe," which means an attack is "highly likely".
An estimated 250,000 people are expected to attend the New Year's Eve fireworks display on the banks of the Thames to see in 2018.
The London Mayor's Office, which is organising the festivities, said: "We encourage everyone coming to the event to be vigilant too, and to report anything of concern to a steward or police officer.
"At each entry point we will search all bags and check photo IDs of named ticket buyers."