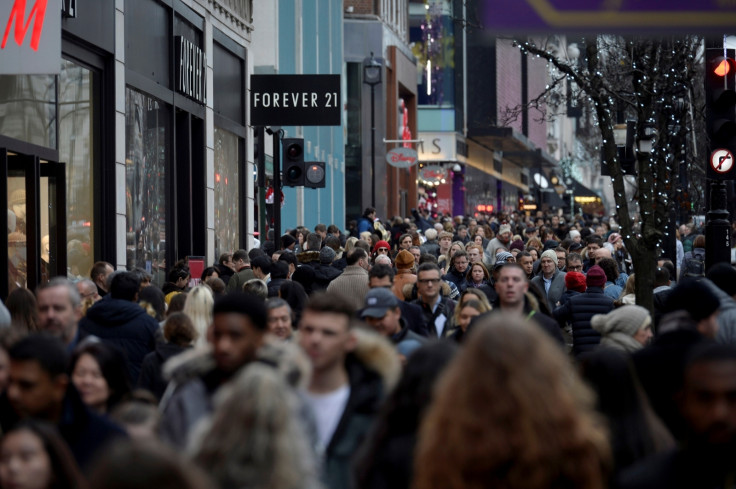 A central London shopping hub descended into chaos after hundreds of Boxing Day shoppers ran and screamed following reports of shots being fired.
Metropolitan Police said there was a report of shots heard on Oxford Street at 4.50pm on Tuesday and that local and armed officers responded to the scene.
"There is nothing to indicate that shots have been fired or any criminal offences have occurred," the Met said.
"A woman has received non-life threatening injuries as a result of a fall."
Witnesses claimed a window was smashed at a Swarovski display at House of Fraser along Oxford Street, an incident that was followed by a huge police presence, The Mirror reported.
Some said there had been a robbery at the store, but police have not confirmed this.
Images shared on social media show large crowds running from Boxing Day sales, with shoppers screaming and crying. A Twitter user wrote: "Well, was shopping in House of Fraser at the time and all the jewellery was on the floor, perfume bottles smashed everywhere."
Faith Orr tweeted: "Just passed the back of Oxford Street House of Fraser - on Henrietta Place. Hugh window completely smashed. People evacuated. Police and ambulance on scene."
Another witness tweeted: "Caught in a random stampede of people on Oxford Circus and managed to hide in a store....we left a few minutes later but no idea what happened? Felt more like panic than anything else."
Police remain on the scene.
The incident occurred shortly after the Westfield shopping centre in Stratford in east London was evacuated around 4.30pm following a "riot". The Mirror reported that the cause of the fight was unknown but some witnesses described a larger group of "teenagers" starting the altercation.