A North California man has been arrested and charged for allegedly plotting a Christmas Day attack in San Francisco at the Pier 39 tourist attraction. Authorities reportedly recovered a manifesto from his home in which he had denounced US President Donald Trump for declaring Jerusalem as Israel's new capital.
The US Department of Justice said that Everitt Aaron Jameson, who calls himself a "slave of Allah", was arrested in Modesto on Friday (22 December) morning. Three handguns and four fireworks were also found at his home.
The 26-year-old former marine has been charged with attempting to aid material support to a foreign terrorist organisation and planning a terror attack. The arrest was reportedly made following an undercover operation in which he disclosed his plans of killing people in a truck attack to FBI agents posing as senior Isis leaders.
The FBI arrest affidavit stated that Jameson allegedly met with an undercover agent on 16 December and "explained that he desired to use explosives and described a plan in which explosives could 'tunnel or funnel' people into a location where Jameson could inflict casualties". The convert also stated that Christmas was "the perfect day" to carry out the attack.
"Jameson specifically named Pier 39 in San Francisco as a target location because he had been there before and knew that it was a heavily crowded area, and that, according to Jameson, no reconnaissance or site survey would be necessary," the FBI complaint read.
The former marine first came under the FBI radar in September after an informant said that he was making pro-jihadi comments on Facebook and was also liking posts glorifying Isis and their terror attacks against the US.
The accused had exchanged a number of messages with the undercover agents between October and a week ago in December. He had initially told them that he would go to Syria to join Isis but, later began talking about carrying out an attack in the US using skills he learned in the Marine Corps, according to NBC News.
In his messages, he reportedly discussed about hiring a truck from a tow truck company to carry out the attack and had also asked for materials including a PVC pipe, ammunition, powder, nails and an assault rifle.
Court documents revealed that he had told the undercover officials that he was ready to die while carrying out the attack as he had no escape plan. But eventually he changed his plans, the agents added. He told them, "I also don't think I can do this after all. I've reconsidered."
A senior law enforcement official said that Jameson may have backed out from his plan after an FBI employee in Washington DC mistakenly dialed his cell phone number and ended the call when Jameson answered. Jameson called back and got the employee's voice mail, which gave him a name, blowing the FBI cover.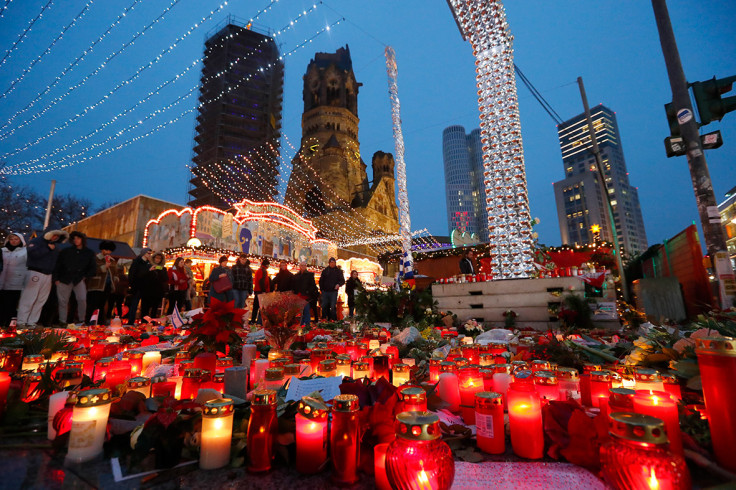 Jameson appeared in a federal court in Fresno on Friday where his public defender, Eric Kersten, denied the allegations. However, the attorney did not enter a plea on behalf of the former marine, CBS Local reported. The criminal complaint filed against Jameson noted that he "has espoused radical jihadi beliefs, including authoring social media posts that are supportive of terrorism, communicating with people he believes share his jihadi views and offering to provide services to such people".