Militants fighting for the Islamic State (Isis) in Iraq have thrown a young man from the roof of a high-rise building after accusing him of being homosexual. In yet another horrifying episode from inside Isis' (Daesh) self-declared Islamic caliphate, the unidentified young man was blindfolded and bound before being thrown to his death.
Bloodthirsty supporters of the terror group have using social media to share gruesome images of the man's murder, which is understood to have taken place somewhere inside Iraq's al-Furat province. IS claimed the victim had been subjected to a religious trial at an Islamic Sharia court before being sentenced to death by a cleric.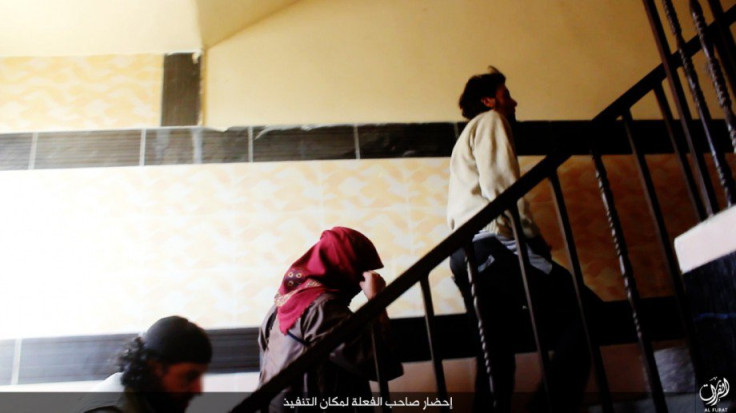 Images from the scene, many of which are far too graphic to publish, show the man wearing a white humper and blue jeans as he is led up the stairs inside the building by IS militants. Once on the roof he has a blindfold wrapped around his head and his hands and feet tied by a red cord.
The terrorists then push the man off the roof of the building as a large crowd of supporters watch from below. A final photograph shows the victim lying dead on the road in a pool of blood.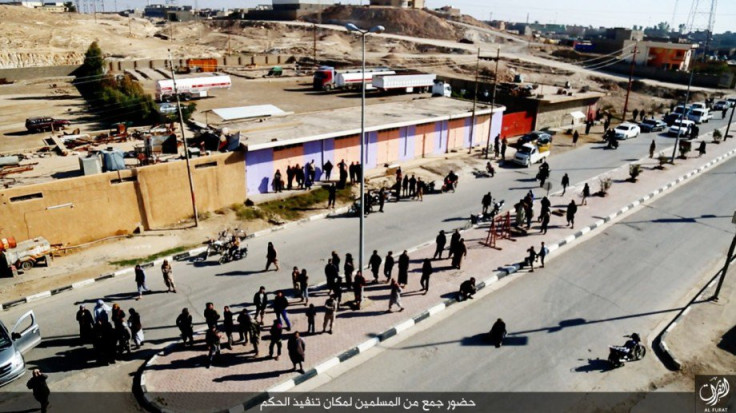 IS has murdered dozens of allegedly gay young men by pushing them off buildings in the areas the terror group controls. IS say homosexuality is incompatible with Islam and the punishment for the homosexual acts is death.
It emerged earlier this month that IS's rules not always so stringently applied, however. A report from the Syrian terror stronghold of Deir Ezzor suggested that IS commander and star of several propaganda videos Abu Zaid al-Jazrawi was merely flogged and dispatched to the frontlines after raping a 15-year-old boy. With grimly predictable cruelty the young victim was thrown to his death.