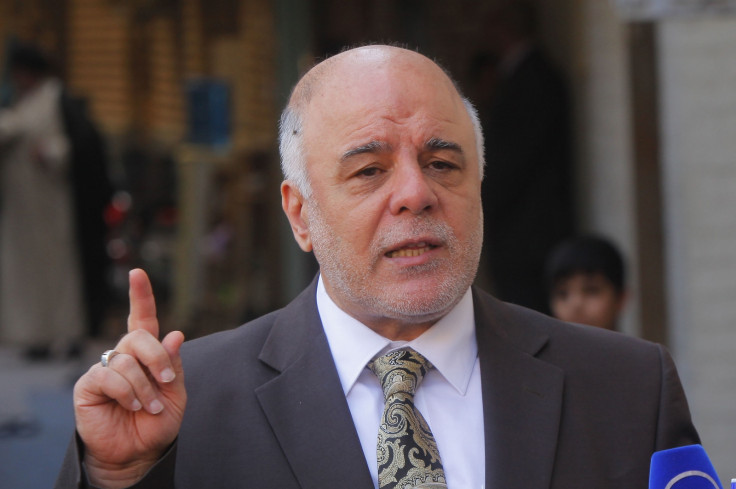 Iraq Prime Minister Haider al-Abadi has called on the US to boost air strikes and weaponry in the fight against Islamic State (Isis).
Abadi met with outgoing US Defence Secretary Chuck Hagel on Tuesday 9 December and asked for more aggression from its ally to combat the radical militants that control a large portion of Iraq's territory.
The group was "on the descent at the moment" Abadi said at his office in Baghdad, as quoted by Reuters news agency.
"Our forces are very much advancing on the ground. But they need more air power and more... heavy weaponry," he said, as cited by Reuters.
Hagel told reporters the two men held candid talks and the US had already accelerated the delivery of some weapons.
The outgoing secretary's visit to Baghdad underscores the importance of Iraq in terms of the US's foreign policy agenda, three years after US President Barack Obama withdrew American forces from the country.
"We can help, we can train, we can assist, we can advise. And we're doing that," Hagel said as reported by the Washington Post newspaper. "But the inclusiveness of the government, that all their people can join... and trust in is going to be essential to their future."
The US sent some troops back to Iraq in the summer following the rise of IS, a coalition of international fighters that want to establish an Islamic caliphate across parts of Syria and Iraq.
Obama sanctioned sending another set of troops to the country in November, taking the overall number of ground forces up to around 3,100.
The US has led a coalition of countries in a military campaign against IS, targeting positions in a series of air strikes, while the group has also been repelled by Iraqi security forces and militias aligned with the Kurdish regional government, although it retains control of the key Iraqi city of Mosul.