The Pentagon has blocked the release of graphic photographs showing the abuse of prisoners by US troops, arguing that their publication would fuel the rise of Isis.
In a declassified declaration released last Friday, Rear Admiral Sinclair Harris told a federal court that the images, which number more than 2,100, ought to be kept from public view, reports the Daily Beast.
The images reportedly show abuse of detainees in Afghanistan and Iraq during the "war on terror" and include images of troops simulating the anal rape of detainees, and holding loaded guns to the heads of others.
The images were collected as part of 203 investigations into the abuse of detainees in the notorious Abu Ghraib detention facility and other sites in Iraq and Afghanistan.
Harris argued that releasing them would endanger the lives of US citizens, and provide Isis with a propaganda boost.
"Isisl [an alternative acronym for Isis] would use these photographs to further encourage its supporters and followers to attack US military and government personnel," the statement reads.
Isis, he wrote,"has a particular interest in using imagery associated with US detention practices as part of its recruiting practices," Harris wrote.
Executed victims of Isis are dressed in the orange prison suits, which are "a symbol commonly associated with the detainees based at Guantanamo Bay".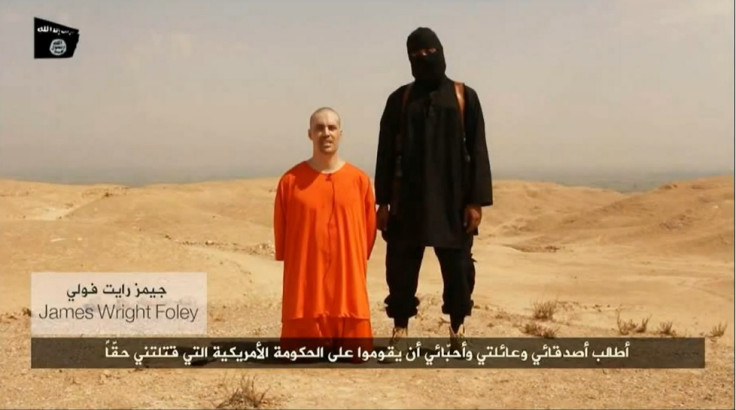 The American Civil Liberties Union is demanding all of the photographs are made public.
In 2008, the US Court of Appeal ordered the release of 21 of the images.
But in 2009, US president Barack Obama blocked the release of the images, following strong objections from the Iraqi prime minister Nouri al Maliki and Raymond Odierno, America's top general in Iraq, who claimed the publication of the images could cause widespread rioting, and endanger US military personnel.
Jameel Jaffeer, the lead lawyer in the ACLU's decade-long campaign to have the photographs published, told the site that terrorists should not have a "massive heckler's veto that terrorist organisations can wield over the public's right to know".
"The public has a right to know what happened in these military detention facilities, in the same way it has a right to know about what happened at the CIA black sites," Jaffer added.
A recently published US Senate contained reports on the abuse of detainees by CIA agents.
A judge is to decide in January whether the images should be released.