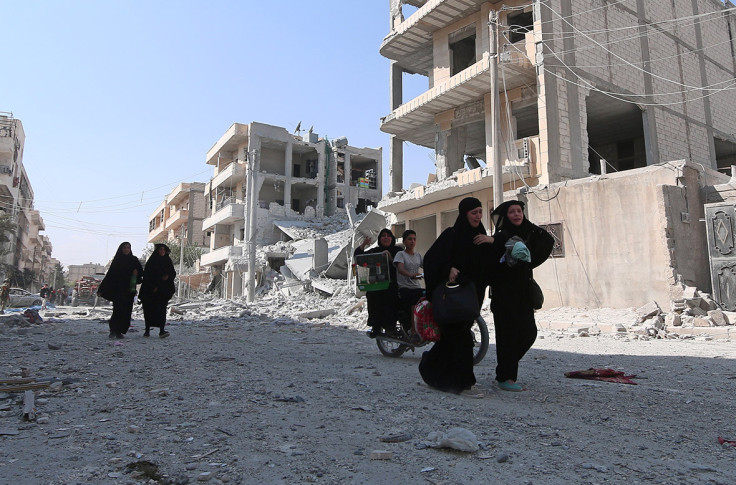 Isis plots to attack several European countries have been uncovered from files seized from the militant group in Syria, although no plot to strike at Britain was found in the tranche, a British general has revealed.
Major-General Rupert Jones, the deputy commander of US-led operations against Isis, said Kurdish and Arab militias had found the trove in July, in the former Isis haven of Manbij.
The data, being examined at a US air base in Kuwait, contained the names of Isis financiers, propagandists and overseas supporters. One plot was foiled after four friends were arrested in France last week, accused of planning to launch an attack.
General Jones said an even bigger haul of data about Isis was expected in the stronghold of Mosul, in northern Iraq.
He told the Telegraph: "Manbij was hugely important for external operations. A huge amount of intelligence gathered in Manbij related to threats in Europe and elsewhere. What we are now in the process of doing is starting the isolation of Raqqa.
"For as long as Raqqa is sitting there, they can orchestrate external operations. So the sooner it's liberated, or the sooner Daesh are liberated from there, the better."
He went on: "The reason we are all here is because Daesh has demonstrated it poses a threat to our way of life. It's demonstrated very effectively what it can do in Europe and elsewhere."
He appeared to urge political leaders to show patience in removing Isis from Mosul, saying that the daily attacks on Isis had led to considerable progress and that the Iraqi-led forces "are taking a deliberate manner and trying to minimise their own casualties", he said, according to The Guardian.
The US President-elect Donald Trump has demanded that bombing against the terror group should be intensified.
Britain and the rest of Europe are already on a heightened state of alert after attacks inspired by Isis and al-Qaeda in France, Belgium and Germany over the past two years. Britain's terrorist threat level is currently "severe", which means that an attack is highly likely.