Islamic State (Isis) militants reportedly released a video on Thursday (5 January) showing the execution of a man in Mosul, Iraq, by drowning him in a liquid disinfectant.
The jihadists accused the man of spying for Iraqi government forces, who are engaged in a war to liberate Mosul – an IS (Daesh) stronghold in Iraq.
Syria's independent press agency ARA News reported that the militants also broadcast a call between the man and an Iraqi radio station while drowning him in Dettol, a widely-used disinfectant.
"This infidel has been supporting the Iraqi regime's campaign to take Mosul," one of the militants was reportedly heard saying in the broadcast. The militant added that the city needs to be cleansed of "such infidels with Dettol".
Raafat al-Zarari, the head of Nineveh Media Centre, told the press agency that the latest execution appeared to be a fresh attempt by Isis to terrify the people of Mosul.
"The group considers anyone with suspicious activities as a spy for rival forces," al-Zarari said, adding: "These brutal executions will continue until Isis is eliminated completely in Mosul."
The reported emergence of the new video of Isis brutality comes amid aggressive fighting in Mosul between the jihadists and Iraqi forces. Backed by the US-led coalition, government troops have reportedly launched the second phase of the ongoing Mosul offensive that began in October.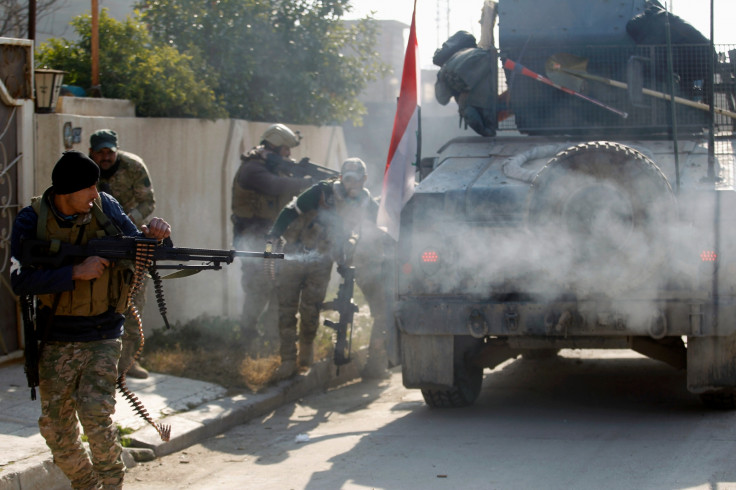 Pentagon Press Secretary Peter Cook told reporters in Washington that Iraqi forces were gaining ground in Mosul, liberating several neighbourhoods around the Isis stronghold.
"They have further linked the various axes of advance into Mosul, which as we've mentioned previously makes the ISF's [Iraqi Security Forces] job easier and ISIL's job more difficult," Cook said, using the other name for Isis, the Islamic State of Iraq and the Levant.
"Of course, the global coalition continues to support Iraqi forces with air strikes – eight in the last 24 hours in support of the Mosul operations – as well as assistance from the ground," he added.
On the ongoing anti-Isis campaign in Syria, Cook said: "SDF [Syrian Democratic Forces] have now advanced to within 7.5km of Tabqa Dam, and continue to make progress in clearing areas north and west of Raqqah.
"In support of these operations, the coalition in the last 24 hours conducted 10 airstrikes, including strikes against both tactical units and the oil infrastructure that provides ISIL's shrinking financial support."