Dozens of Kurdish fighters were killed or injured in an Islamic State (Isis) attack on the headquarters of the Kurdish People's Protection Units (YPG) in Syria's northeastern Hasakah Governorate on Wednesday (4 January).
The attack was reportedly aimed at regaining control over IS (Daesh) positions that were taken by the Kurdish forces about a year ago. The YPG and the Syrian Democratic Forces (SDF) are leading a massive offensive against the jihadists to destroy their so-called caliphate in Syria.
The Islamist militants hit the headquarters, located near the city of Shaddadi in the southern countryside of Hasakah, with dozens of mortar shells, a Kurdish officer told ARA News. "Our forces are now fortifying Shaddadi city to repel Daesh's attempt to hit our defences in southern Hasakah," a spokesman for the YPG added, using the Arabic acronym for Isis.
Local media activist Ismael al-Ahmed told the Syrian news agency that the militants "brought heavy reinforcements from Margada town to the southern suburbs of Shaddadi in preparation for further attacks on headquarters of the YPG and allied Syrian Democratic Forces".
Margada, located on the administrative border between Hasakah and Deir ez-Zor Governorates, is reportedly the last Isis stronghold in Hasakah Governorate.
The jihadist group reportedly lost control over Shaddadi city in Hasakah province in mid-February 2016 following a months-long offensive launched by Kurdish YPG units and SDF. They were backed by US-led coalition that provided air support to the operation.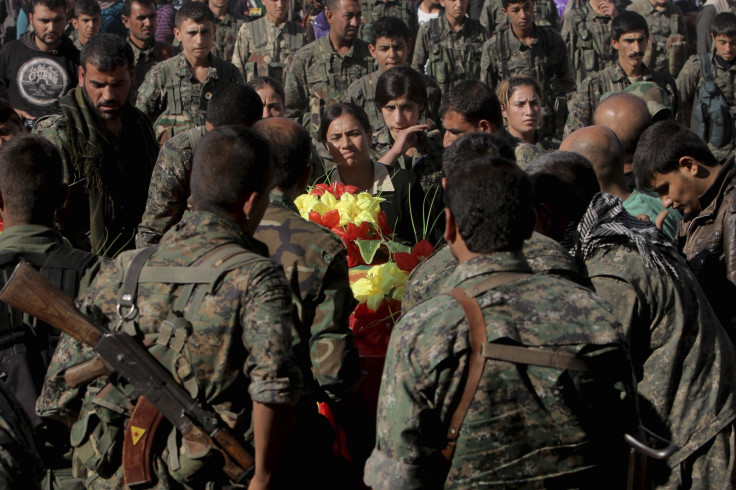 Even after liberating the city, Isis militants have reportedly continued to attempt to infiltrate the area and have carried out frequent mortar and car bomb attacks.
"More than 275 Isis militants were killed and 33 Isis vehicles were destroyed at the hands of the SDF fighters in the battle for Shaddadi," the SDF spokesman Talal Silo had told ARA News at that time.