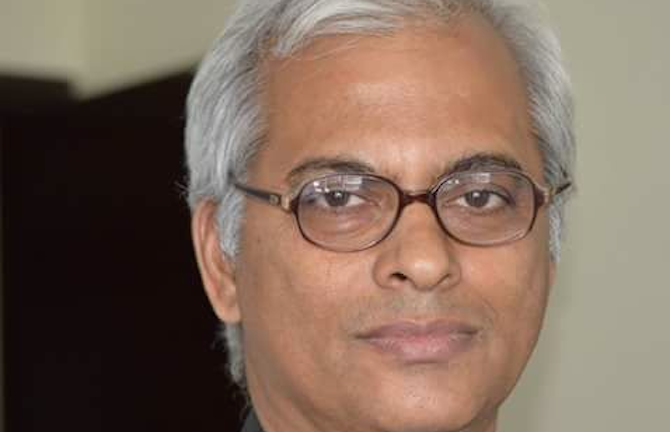 Islamic State (Isis) have reportedly crucified Father Thomas Uzhunnalil, according to the Archbishop of Vienna. Several religious groups had received information that the Catholic priest would be killed on Good Friday but this was denied by his church in Bangalore.
It is not known how Cardinal Christoph Schonborn of Vienna became aware of Father Thomas' apparent fate, but his confirmation of the crucifixion during Easter Vigil Mass was reported by Austrian media. The priest's execution was by Daesh, using the same method used by the Romans on Jesus and marked on Good Friday every year, according to the Washington Post.
Father Tom Uzhunnalil, a catholic priest from Kerala who worked with Mother Teresa's Missionaries Of Charity, was kidnapped in Yemen on 4 March during a raid on a nursing home run by Missionaries of Charity. 16 nurses and nuns were also killed in this raid.
No one has officially claimed responsibility for the kidnapping, although a religious group based in South Africa claimed on 20 March that they received information that Father Uzhunnalil was being tortured under capture. "According to our information, the extremists who attacked the elderly care home in Aden have kidnapped priest Tom Uzhunnalil, a 56-year-old Indian, who was taken to an unknown location," a Yemeni security official said.
"We are aware that no group has yet claimed the criminal attack... but information points to the involvement of Daesh," said the source
Members of Father Tom's order have denied that he was due to be crucified, saying they have no information on his health or whereabouts. "We have absolutely no information on Fr Tom," Father Mathew Valarkot, spokesman for the Salesians' Bangalore province, told UCANews.
Church offices in Vatican and Vatican diplomatic channels are also working to locate the priest and secure his release. Father Valarkot said the Salesians have been pressuring the government for answers. "But even today we do not know who has taken him and what their motives are because no one has claimed responsibility," Father Valarkot said.
Bishop Paul Hinder, who heads the Catholic Church in Yemen, said the Missionaries home had been the object of numerous threats but they refused to leave. Pope Francis has honoured the slain nuns as martyrs.
Aden has become an unstable area in the course of Yemen's ongoing civil war. Both the Islamic State (Isis) and Yemen's al-Qaida have a presence in the area, but thus far neither group has claimed responsibility for the attack or kidnapping, though the Islamic State has claimed responsibility for other attacks in Aden.
According to the Catholic News Agency, there has been no confirmation of the event by friends, family or Fr. Uzhunnalil's community. The original reports were based on a statement Austrian Cardinal Christoph Schönborn of Vienna allegedly made during Easter vigil services.
Bishop Paul Hinder of Southern Arabia, the country just north of Yemen where Fr. Uzhunnalil was kidnapped, told CNA on Monday that he has "strong indications that Fr. Tom is still alive in the hands of the kidnappers," but could not give further information in order to protect the life of the priest. Bishop Hinder added that Cardinal Schönborn has since corrected his alleged statement, which was made on the basis of an incorrect statement from Archbishop Moras in Bangalore.
"Cardinal Schönborn has already corrected his statement which he had made on the basis of the wrong statement of Archbishop Moras in Bangalore. Certain media in India are too nervous and curious and not aware that they are playing with the life of Fr. Tom. I cannot say more for the reason I gave in my first sentence (to protect the life of Fr. Tom)," Bishop Hinder told CNA.