Dozens of people — mostly women and children — were killed and scores injured in a suicide bomb attack on a park filled with people in Lahore, Pakistan, on Sunday 27 March. The blast, which went off at 6.45pm local time (2.45pm GMT), left a devastating scene near a children's play area in Gulshan-e-Iqbal Park, which had been packed with families at the time.
More than 50 people were killed and at least 200 wounded, Salman Rafique, an adviser to Sindh province's chief health affairs minister told SAMAA TV.
"Most of the dead and injured are women and children," Mustansar Feroz, a police superintendent for the area in which the park is located told Reuters.
Security sources told SAMAA that the upper body of the suspected bomber was discovered, enabling him to be identified. And a senior police officer, Dr Haider Ashraf, confirmed it had been a suicide attack. "The bomber wanted to target innocent people," he said.
Survivors ran in terror after the blast and, in the stampede, children became separated from their parents. Eyewitnesses said that body parts could be seen scattered among pools of blood.
A fleet of ambulances was sent to the park but many of the wounded were taken in private cars and other vehicles. "We took the injured to hospitals on rickshaws and taxis," a witness told Dawn newspaper.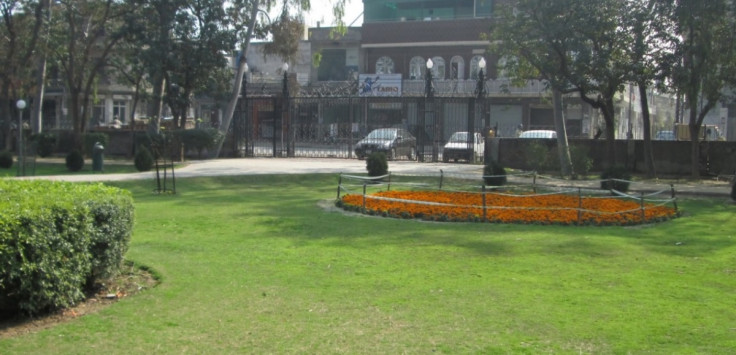 Another person who was there complained about what he described as the low number of police. "The park is huge and has many entrance gates. There was almost negligible security personnel present there," he said.
Reports have speculated that the attack was religiously motivated as the crowd had been unusually large due to Christian families celebrating Easter.
In March last year, two bomb blasts killed at least 14 people near two churches in a Christian neighbourhood of Lahore.