Once the world's wealthiest terror organisation, the Islamic State (Isis) is now on the retreat and faces bankruptcy as it struggles to pay its fighters, according to former Iraqi deputy prime minister and finance minister, Hoshyar Zebari.
In December 2015, a Financial Times (FT) investigation found the group was earning as much from taxation, extortion and confiscation as it was from oil. Before the fall of Mosul, Iraq's second city, in June 2014, the Rand Corporation think-tank estimated that Isis had accumulated $875m (£696.5m) in assets.
Zebari estimates that at one point, the group was making $3m to $5m (£2.3m to £4m) every day.
As Iraqi forces push to recapture Mosul, the last major Isis stronghold in the country, Prime Minister Haider al-Abadi painted a very different picture to 2014, saying the group faces defeat "within weeks".
Contrasting Isis' past fortunes with today's reality, Zebari told Sky News: "They were taxing every business – they were taxing every shop, every pharmacy, every activity – not to mention the money they stole from the Iraqi banks."
"They were a very, very rich organisation. Now, I think they are on the retreat and they are broke. Also they are losing ground, so this battle in Mosul is decisive to end their caliphate – to end their so-called Islamic State," he added.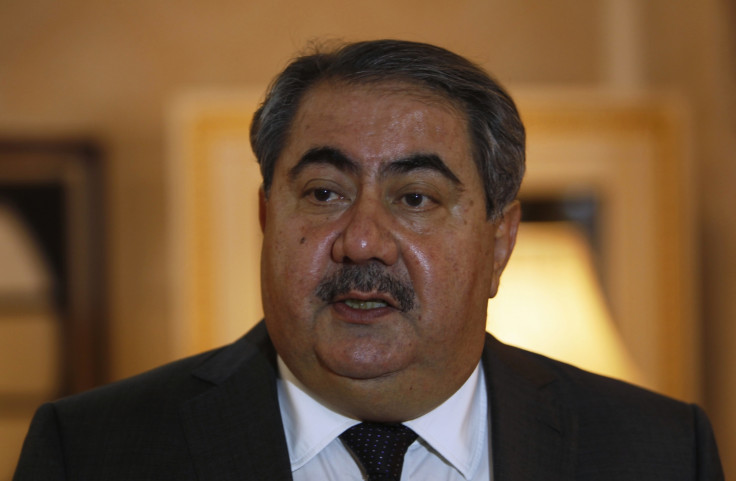 With the international gaze fixed on Mosul, Abadi conceded the group will continue to maintain strongholds in neighbouring Syria. "At the moment we are at a very important juncture where Daesh [the Arabic acronym for Isis] is on the retreat", he told Fox News Sunday.
"We in Iraq have been killing Daesh, removing them from our land. We are killing their aim so that recruits are minimal at the moment.
"In Iraq the defeat is sure, it's definite," added Abadi. "We'll finish the job in a very short time – it's within reach...within the next few weeks. We are defeating them militarily...we need the efforts of others to flush them out in Syria and other places."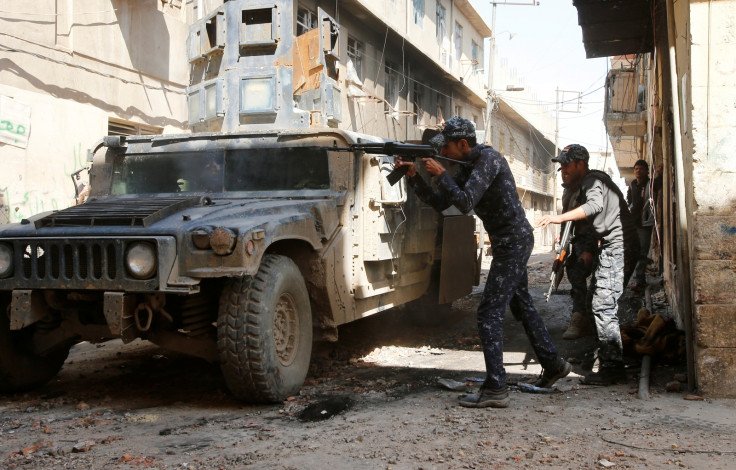 Mosul has seen both heavy fighting and horrors as Iraqi forces seek to eliminate Isis, who are using civilians as human shields, according to Amnesty International.
On 17 March, a coalition air strike in the al-Jadida district reportedly killed up to 200 people, prompting an investigation into the deadly incident. The human rights organisation appeared to question the legality of the raids following a "shocking spike in civilian casualties".
On Monday (27 March), Donatella Rovera, Senior Crisis Response Adviser at Amnesty International, who carried out field investigations in Mosul said: "Evidence gathered on the ground in East Mosul points to an alarming pattern of US-led coalition air strikes which have destroyed whole houses with entire families inside.
"The high civilian toll suggests that coalition forces leading the offensive in Mosul have failed to take adequate precautions to prevent civilian deaths, in flagrant violation of international humanitarian law.
"The fact that Iraqi authorities repeatedly advised civilians to remain at home instead of fleeing the area, indicates that coalition forces should have known that these strikes were likely to result in a significant numbers of civilian casualties. Disproportionate attacks and indiscriminate attacks violate international humanitarian law and can constitute war crimes," she added.