Isis: Security Minister John Hayes praises Anonymous Op Paris attack on Islamic State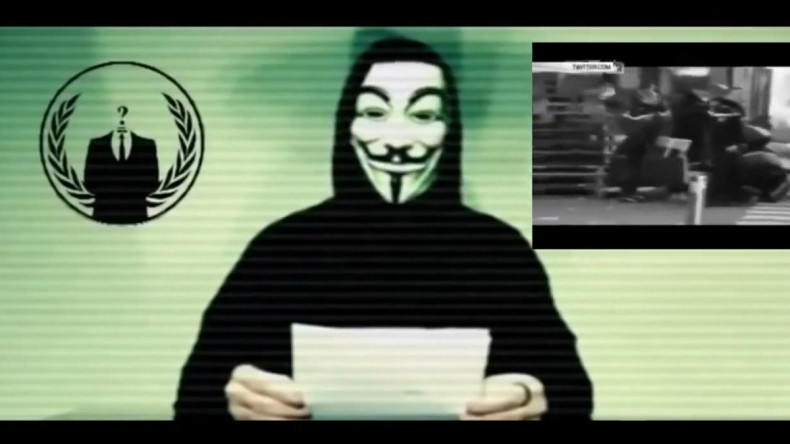 The UK's security minister for the Home Office has said he is "grateful" for the work Anonymous has done in targeting Islamic State (Isis) terrorists on social media. The hacktivist group declared war on IS one day after terrorist attacks that claimed the lives of 130 people in Paris.
Speaking during a home affairs committee on 24 November, John Hayes said the challenge of fighting radicalisation on the internet is growing all the time and IS terrorists in particular had an "immense" amount of online activity.
Labour MP Keith Vaz, chairman of the committee, agreed with Hayes's comments on the fact that a lot of radicalisation happens online and asked the Tory party minister: "Are you grateful for the support you receive from online activist groups that seek to take down the Twitter accounts of Daesh [Isis] supporters? And having suppressed 10,000 pages of social media work by Daesh, are you grateful for what's happened?"
Hayes responded: "I am grateful for any of those who are engaged in the battle against this kind of wickedness."
Anonymous has vowed to conduct massive cyberattacks against IS terrorists, dubbing their operation #OpParis and #OpIsis. The group has also been sending the geolocation of IS accounts to security agencies in Europe and the US while setting up an online portal for the public to report what they believe might be terrorist accounts.
In a video message to IS, a masked Anonymous member said: "Anonymous from all over the world will hunt you down. You should know that we will find you, and we will not let you go. We will launch the biggest operation ever against you."
On 17 November, Anonymous also published a series of guides on how the public could get involved in the cyberwar campaign against IS, including instructions on how to identify and take down IS-related social media accounts. However, shortly after publishing the guides, the group encouraged members of the public to report social media accounts, rather than take action against them.
A message on the Anonymous Twitter page read: "No action will be taken until these accounts are verified by trusted individuals. Accounts will then be passed on for surveillance. No need to damage those who aren't guilty."
On 21 November, a group claiming to be Anonymous revealed information about possible IS terrorist attacks in Paris, Atlanta, Milan and Lebanon. However, the FBI said that while it was taking the warning seriously, the threat was "not credible".