Isis signs up 81-year-old Chinese grandad jihadist to boost morale in Fallujah
In a bid to boost morale in their dwindling territories in Syria and Iraq, the Islamic State (Isis) has released new images of its oldest jihadist. The 81-year-old Chinese extremist is said to be a minority Muslim Uighur hailing from Xinjiang, an autonomous territory in north west China formerly known as Turkestan.
The region has long-been a flash point for battles between the marginalised Uighurs and the Chinese state. Muhammed Amin, who said he was an imam in his home town, believes Muslims face oppression in China.
He says that he decided to leave his family behind and join Isis after seeing a video of his militant son being killed in Syria. Now he is being snapped holding guns in an attempt to boost the morale of Isis fighters struggling to hold onto the besieged Iraqi city of Fallujah which is under pressure from the Iraqi army and Western airstrikes.
And it is not the first time Muhammed has appeared on camera only last year he appeared in a propaganda video saying: "I was subjected to oppression in Turkestan at the hands of the Chinese ... for 60 years. I made hijrah (religious journey) accompanied by my four grandsons, my daughter and my wife."
Grasping an AK-47 rifle, he said he had been trained by Isis. He added: "I came to Islamic State and went to training camp despite my old age. I went to training camp and I crawled, I ran and I rolled. I did almost everything and ended training camp well. After receiving a weapon I asked permission to participate in battle, but he didn't give me permission so I am presently in ribat (base)."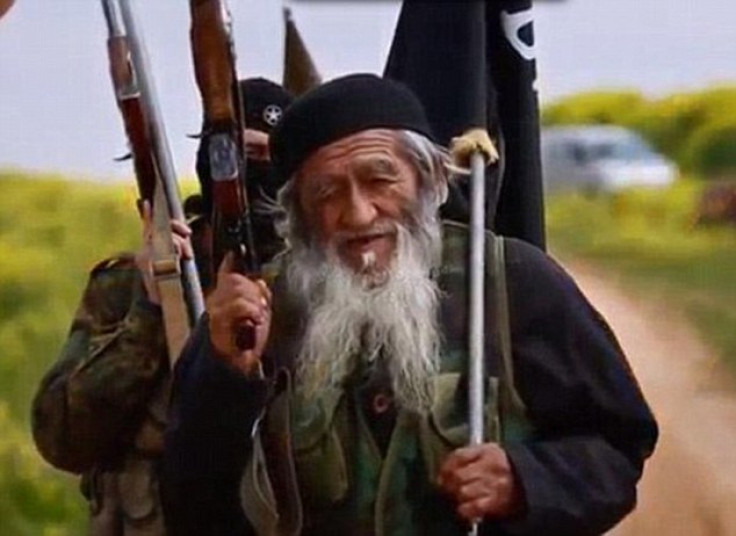 Iraqi forces have been closing in on Fallujah to reclaim the city from Isis militants in what is turning into a particularly brutal battle. Fallujah is important as it was the first city in Iraq to fall under Isis control in January 2014 and has been under siege for more than six months.
Last year Chinese officials claimed that Muslims from Xinjiang were travelling to the terrorists' self-declared caliphate to join Isis and then returning home to plot attacks against China. In 2014 Bejing sentenced three Muslim Uighurs to death for their involvement in a suicide attack in Beijing's Tiananmen Square.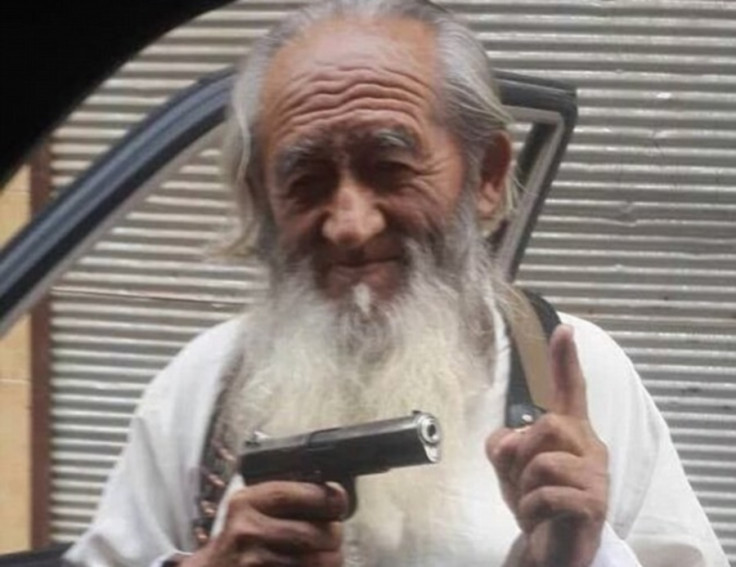 © Copyright IBTimes 2023. All rights reserved.