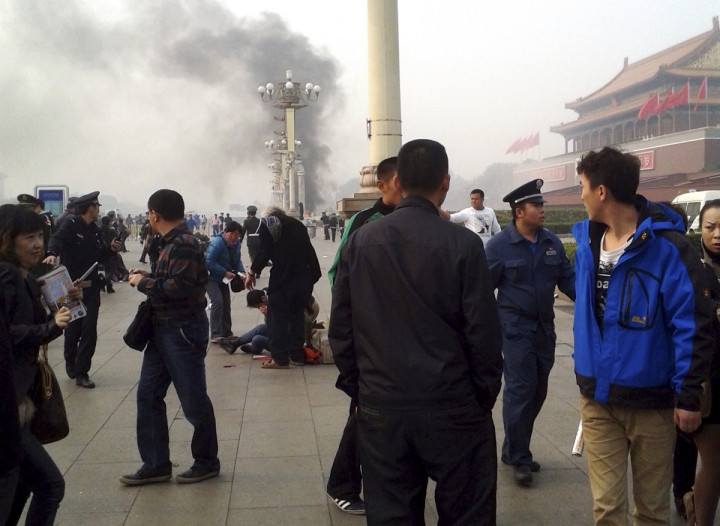 China has sentenced three people to death for their involvement in a suicide attack in Beijing's Tiananmen Square last October.
The Xinjiang court in western China sentenced another attacker to life while four others were given prison terms for their roles in the "violent terrorist attack", according to state-run CCTV News.
Five people were killed and 40 injured when a car ploughed into a group and burst into flames on the northern edge of Tiananmen Square. Two of the victims were bystanders and the others were occupants of the car.
The Chinese authorities accused Uighur Islamists of the attack.
Some of the convicts are said to be from the Muslim Uighur community, which according to China, is engaged in a conflict seeking to establish an independent region.
The Uighurs say they are under intense pressure from mainland China.