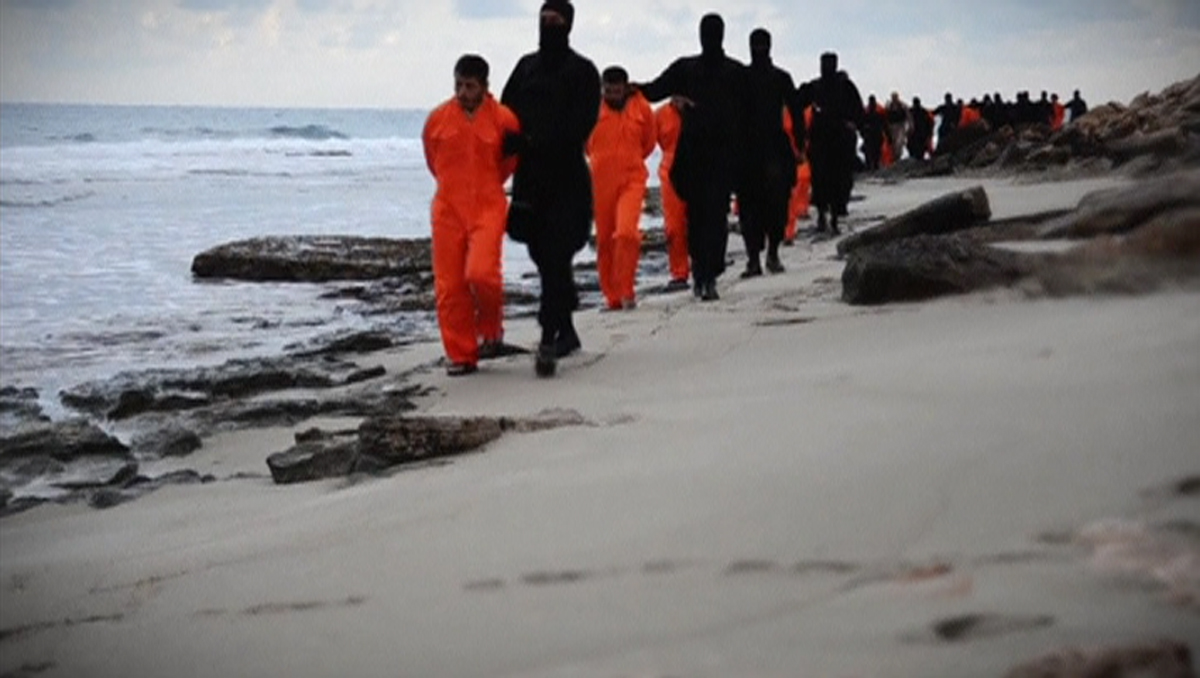 The Syrian Observatory for Human Rights (SOHR) says it is fearing for the lives of about 200 Assyrian civilians still detained by the Islamic State (Isis).
The hostages were part of an estimated 220 members of a Christian Assyrian community kidnapped by IS from 11 villages in the Tal Tamir countryside in north-eastern Syria on 23 February.
Twenty four members of this community - which has been devastated by the abductions - were released on 2 and 4 March.
Some reports say that all those freed were about 50 or older, indicating that age might be a factor.
Fears over potential executions
The SOHR, however, says it fears the hostages could face the same fate as about 2,000 people, including 1,266 civilians (6 children and 8 women), who have been executed by the jihadist group.
An Assyrian military commander said that IS kept in detention a wife of one of the released "after asking him to deliver a message to the archbishoprics, telling that he could take his wife when he comes back with an answer," SOHR reported on Thursday 19 March.
Shekhs of Arabian clans are still working privately to release the detainees, the monitoring group added.
It is estimated that up to 40,000 Assyrians, one of the world's oldest Christian communities, lived in Syria before the country's civil war broke out in 2011.
The community have been under increasing pressure since IS captured large parts of the country.
In Iraq, where IS ransacked an ancient Assyrian city last week, the country's undersecretary of the minister of tourism Qais Hussein Rashid confirmed that IS has burned a total of 1,500 ancient manuscripts and looted Assyrian sculptures, before selling them on the black market.