Iraq: Isis burns 1,500 ancient manuscripts and sells looted Assyrian sculptures on black market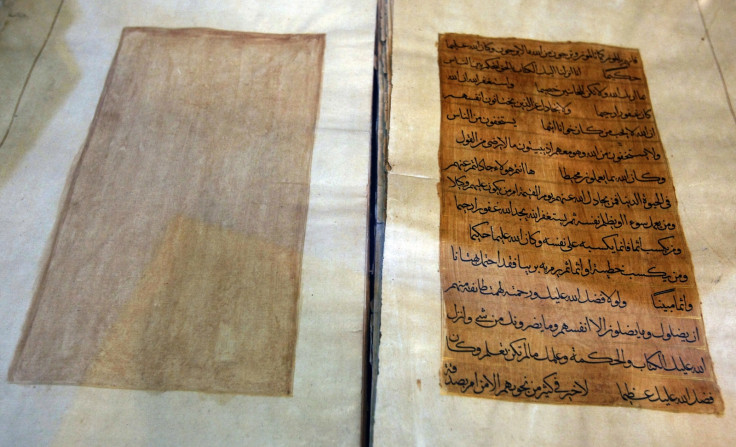 The Islamic State (Isis) has burned a total of 1,500 ancient manuscripts in Iraq and looted Assyrian sculptures then sold them on the black market, the country's undersecretary of the minister of tourism Qais Hussein Rashid reported.
His comments came after IS militants reportedly bulldozed the 2,000-year-old city of Hatra and the Nimrud archaeological site near Mosul, in Nineveh province. Last month, the jihadist group published a video showing militants destroying artefacts in a Mosul museum and at the Nergal Gate to ancient Nineveh, taking a sledgehammer to sculptures.
Rashid spoke at a government symposium in Baghdad entitled Isis: The Enemy of Humanity, History and Civilisation, in which he stressed that the tourism ministry managed to block the sale of some Iraqi antiquities in international auctions. He said that IS blew up the shrine of Ibn al-Atheer after the occupation of Mosul and the shrine of the Prophet Yunus, and a total of 1,500 old manuscripts were torched by IS fighters.
Some experts believe that the sale of ancient art is an important revenue source for the terrorist group. Others point out that IS makes more money from oil stolen from pipelines and ransoms from hostages.
Archaeologists such as Katharyn Hanson of the University of Pennsylvania in Philadelphia believe that IS fighters are not destroying everything, despite what they say, and sell valuable objects on the black market.
Most of the looted artefacts end up in Lebanon and Turkey, according to archaeologist Michael Danti, who spoke with New Scientist on the issue. From the Middle East, they are exported to Europe through Portugal and Cyprus.
"Once it's in the EU it's a little easier to get false accreditation, so it can be imported 'legally', and moved on to the major centres like London and New York," he told the New Scientist. The objects can be sold for up to $60,000 (£40,000) at legal auctions.
© Copyright IBTimes 2023. All rights reserved.