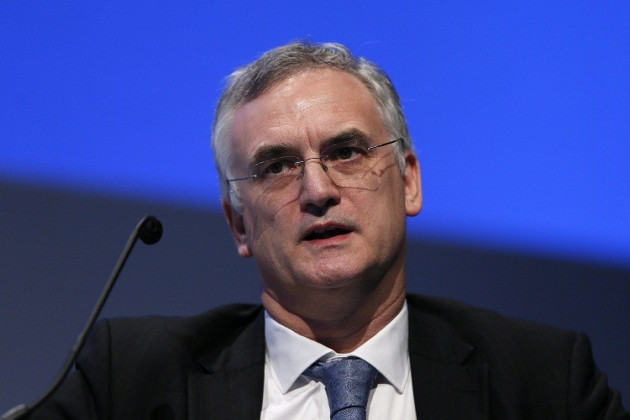 Not enough focus is being put on the need to develop functioning markets where Shariah-compliant products are easily and quickly traded, said the Bank of England's Executive Director for Markets Paul Fisher, which must be developed if Islamic finance is ever to reach its full potential.
Fisher, who is also a member of the rate-setting Monetary Policy Committee, said the Islamic finance sector must develop more products under overarching and well-defined Shariah-compliance standards, and create appropriate hedging tools such as Credit Default Swaps to manage down risk.
It is the role of authorities such as the BoE to highlight obstacles for markets, remove them, and then "get out of the way", he said. The BoE could not create the markets, he added, which should be left to develop freely where supply and demand exists.
"Quite a lot of material that hits my desk is to do with Islamic finance, but the striking thing is that nearly all that material … is about products, institutions, regulations and so on. Almost nothing that hits my desk is about markets," Fisher said at the 9th World Islamic Economic Forum (WIEF) in London.
"In order for Islamic finance to become a real force in the world, it's going to have to develop deep and liquid markets. This is fairly obvious, but I think there is a challenge there over whether that is seen to be acceptable.
"If you have markets that are based primarily on buy-and-hold investors, they are not normally liquid … You do need higher frequency traders to be involved in markets. I think that is acceptable, by my understanding, so there's no barrier there, but we do need to think about a wider participation in Shariah products, not just those who wish to be Shariah-compliant."
He added: "We should open it up to a range of investors."
Islamic finance is an industry forecast to be worth $2.6tn (€1.9bn, £1.6bn) by 2017 and which has grown by around 30% each year since the millennium.
Prime Minister David Cameron has spoken of making London a global financial centre for Islamic finance. At the same WIEF event he unveiled a £200m UK government sukuk is to be issued. This is first government sukuk to be launched in the non-Muslim world.
Boris Johnson, London's mayor, said the English capital relies on Islamic funding for many of its "stupendous" projects such as The Shard and Battersea Power Station development, financed by the Qataris and Malaysians respectively.