Islamists launch attack on Indian army camp near Srinagar airport
Two attackers were killed by security forces as counter-terror operation is still on.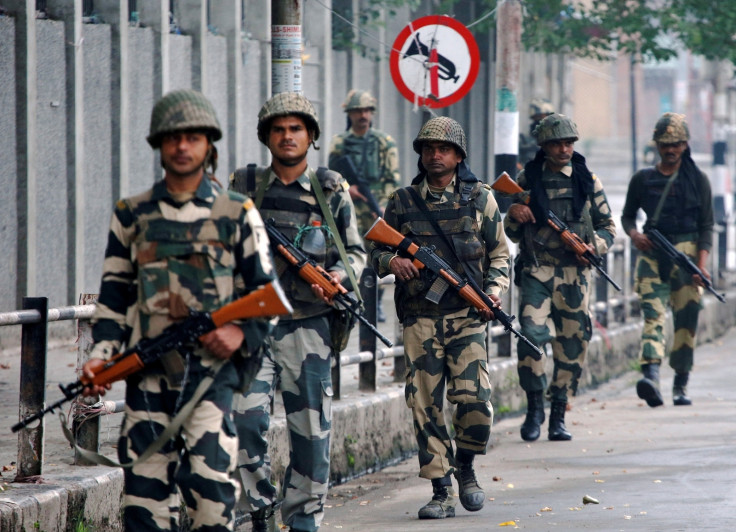 A group of militants has launched an attack on an army camp near the Srinagar International Airport in the Indian-administered Kashmir. Two suicide attackers have been shot dead by security forces as counter-terror operation is still on.
At least three personnel belonging to the Border Security Force (BSF) and one local police officer have been injured in the early morning raid on Tuesday, 3 October. The attack has caused a brief disruption at the airport facility in Srinagar, the capital of Jammu and Kashmir state. However, operations are set to resume shortly before noon local time.
"One militant has been killed and three jawans have been injured. The residential quarters of BSF are safe," said inspector general Muneer Khan, before the second militant was killed by the security forces.
At least three heavily armed insurgents are thought to be part of the attack while the security forces are still conducting flushing out operations in the area.
The Pakistan-based extremist group, Jaish-e-Mohammed has claimed responsibility for the attack, according to Indian media reports. Airports in major metro cities have been kept on alert following the Srinagar attack. Schools close to the Srinagar airport have been shut down as a precautionary measure.
Indian Home Minister Rajnath Singh is set to chair a top-level security meeting to discuss the latest situation.
Kashmir valley has been reeling under severe unrest since a local militant commander Burhan Wani was killed in July 2016. There have been frequent militant attacks and border violations in the restive state of Jammu and Kashmir – centre of the territorial dispute between India and Pakistan.
© Copyright IBTimes 2023. All rights reserved.