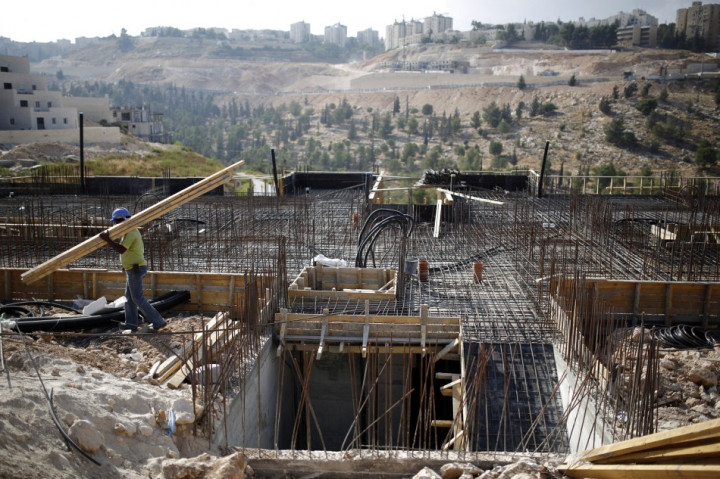 Israel has given the green light to the construction of 900 more homes in East Jerusalem just one day before Palestinian leaders are due to decide whether to attend direct peace talks with Israeli diplomats.
The apartments will be built in Gilo, a settlement on the Palestinian side of the Green Line. The announcement came after Israel's housing minister Uri Ariel authorised the construction of nearly 1,200 new settlement homes. That sparked a backlash among Palestinian officials who accused Israel of trying to sabotage the peace talks.
"We will continue issuing tenders for construction in Jerusalem and the settlement blocs," a diplomatic source told the Times of Israel.
The plan will be problematic for the Palestinians because it will stretch the boundaries of the Gilo neighbourhood towards the Palestinian town of Beit Jala. Palestinian president Mahmoud Abbas has consulted with senior Palestinian officials on framing a reply to the Israeli announcement.
But US Secretary of State John Kerry said that he did not think the construction of new settlement homes would derail the peace talks. He said that the Israeli move was expected and added that Washington continued to view settlements as illegitimate under international law.
"We do not accept the legitimacy of continued settlement activity," deputy State Department spokeswoman Marie Harf said. "These announcements come at a particularly sensitive time and we have raised our concerns with the government of Israel."
Abbas was reported to be still minded to continuing the talks on the basis of various promises received from the US.
The 900-housing unit plan is one of the largest building plans of Jerusalem. It was approved by the regional planning and building committee in December but modified by developers before final approval.