Israeli Foreign Minister Avigdor Lieberman has said that "terrorist" Arab Member of the Knesset (national legislature of Israel), Haneen Zoabi, should be imprisoned for likening the Israel Defence Forces (IDF) to the Islamist terror group Isis (Islamic State).
In an interview with Israel's Channel 2 Online, Zoabi said: "[IS] kill one person at a time with a knife and the IDF at the press of a button [kill] dozens of Palestinians."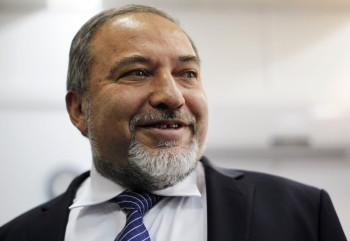 She added that an Israeli pilot "is no less a terrorist than a person who takes a knife and commits a beheading" and that "both [IDF and IS] are armies of murderers, they have no boundaries and no red lines."
"In Iraq and Syria they have their picture taken with a knife and here they have their picture taken with dead bodies and with their bombardments and they also laugh. The M-16 and the bombardments kill more than a knife," said Zoabi.
In reaction to the politician's controversial remarks, Lieberman called for her to be jailed or to live in Gaza with the militant groups Hamas and Islamic Jihad.
"The law must be used to put the terrorist - there is no other word for it - the terrorist Haneen Zoabi in jail for many years," Lieberman told Israel Radio.
"There is no reason she should be here in Israel or have Israeli citizenship," he said.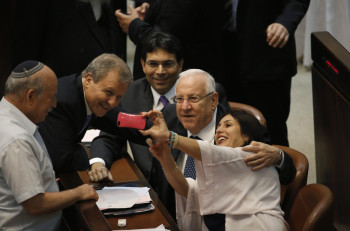 "She can also live in Gaza. As a single woman, dressed the way she dresses, she will feel very comfortable in the company of Hamas and Islamic Jihad. I am just looking forward to law enforcement's action."
Zoabi's comments drew similar reaction from other Israeli politicians. Likud politician Miri Regev called her a "dangerous enemy to the Israeli public".
"Zoabi crossed all possible red lines in comparing the IDF to the Islamic State. Her incitement is comparable in its seriousness to the acts of a terrorist who harms innocent people," Regev said.
"I suggest that she board a plane straight to Qatar so she can finally be reunited with her close friend Azmi Bishara, or as I have said in the past, "Go to Gaza, you traitor," she added.