Nine Jewish families moved into the Arab neighbourhood of Silwan in east Jerusalem on Sunday night, a step likely to heighten tensions in an already volatile area.
The relocation will double the number of Jews living in the contested area to 17 and is likely to be met with international condemnation.
Ateret Cohanim, an organisation that settles Jews in Arab areas of east Jerusalem, said on Monday that it had facilitated the purchase of the two buildings, reports Associated Press.
Spokesperson Daniel Lurie says the buildings have nine apartments in all and are only available for Jewish residents.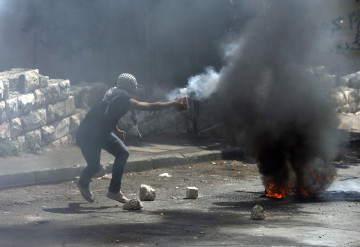 Shortly after news of the controversial move was announced, Israel's President Reuven Rivlin criticised the development as surreptitious and potentially unsanctioned.
"It is our right to insist on building around Jerusalem, but it is our obligation to make sure that the decision is made by the authorities," he said. "Our capital city cannot be built ​​by stealth apartments in the dead of night."
This is not the first time Jewish settlers have moved into Silwan. Last month the US condemned the relocation of a number of Jews as a "provocation" against Palestinians.
However Israel's Prime Minister Benjamin Netanyahu said residents may buy properties wherever they want.
Israel captured east Jerusalem from Palestine in 1967, a move not recognised by the international community. Palestinians claim east Jerusalem is their capital.
East Jerusalem neighbourhoods are fraught with tension and politically-charged outbreaks of aggression, particularly since this summer's 51-day war between Hamas and Israel.