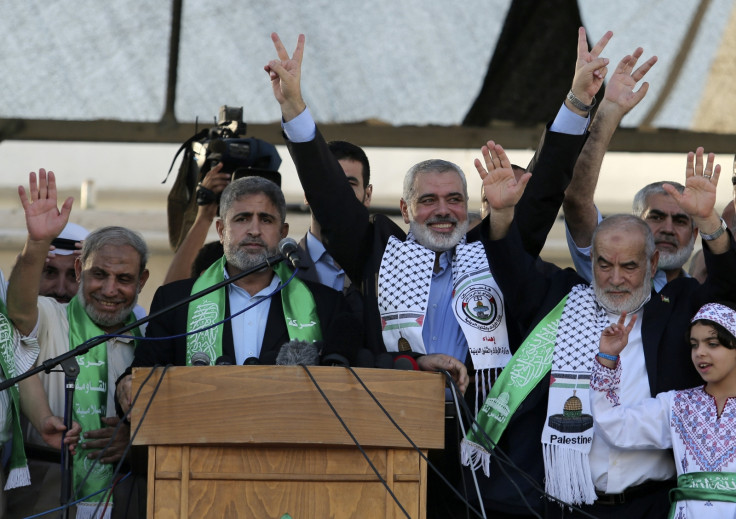 An Israeli hospital has confirmed that the daughter of Hamas' top leader in the Gaza Strip, Ismail Haniyeh, has received treatment for a week in the country after complications during a standard medical procedure in the territory.
The Ichilov Hospital in Tel Aviv said that Haniyeh's daughter "is one of more than cfrom the Gaza Strip and Palestinian Authority territories, children and adults, who we treat every year."
Palestinian officials and members of Hamas are yet to comment on the girl's stay in the country but a spokeswoman for the Israeli military confirmed her time spent in an Israeli hospital.
Israeli and Palestinian sources with knowledge of the situation refused to name Haniyeh's daughter nor give further details about her condition as with any medical admissions from the Gaza Strip.
An Israeli official did reveal that patients from the Gaza Strip were admitted when a request was made by a Palestinian doctor for urgent treatment but did not suggest that Haniyeh was involved in his daughter's transfer.
The hospital treatment demonstrates the continued humanitarian coordination between both sides following the conclusion of the Gaza conflict.
Haniyeh is the former prime minister of Gaza and, before signing a unity agreement with Mahmoud Abbas' Fatah party, called repeatedly for the destruction of Israel in his leadership of the Gazan "resistance" against Israeli occupation.
He has 13 children and is the deputy to Hamas chief Khaled Meshaal who lives in exile in the Gulf state of Qatar, a financier of the Islamist group.
In the recent seven-week conflict between Israel and militant faction Hamas, over 2,100 Palestinians - mostly civilians - lost their lives. All but five of the 68 Israeli fatalities were soldiers.