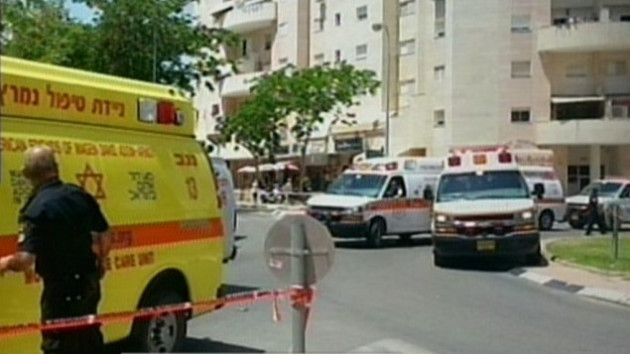 Four people were killed in a shootout in the southern Israeli city of Beersheeba after an attempted bank robbery went wrong.
Three men and a woman died and at least five others were injured, with one man undergoing emergency surgery at a local hospital, Israel army radio reported.
One of robbers is believed to have killed himself after barricading himself in a bathroom with a female hostage. The woman, a bank employee, escaped unharmed.
The botched robbery took place at the Jabotinsky Street branch of Bank Hapoalim in Beersheba, at around 2.15pm local time.
According to witnesses in the bank, two men burst in yelling "this is a robbery". One of the robbers then seized the female clerk, taking her hostage in a bathroom, Israeli network Channel 2 reported.
Authorities arrived at the scene within 15 minutes, and began trying to negotiate her release. It was during these negotiations that one of the robbers is understood to have shot himself.
The dead gang member was identified as a Bersheeba resident aged in his 40s, police said.
The prime minister, Binyamin Netanyahu, sent his condolences to the victims' families.
"I can't remember events like this - at least not in recent years. We can't let a terror attack like this happen again," said Netanyahu.
Contradictory reports suggested the dead assailant was either a Jewish resident of the city or a Beduin Arab from the nearby village of Rahat.
One of the injured was undergoing surgery at the Soroka medical centre in Beersheba, the hospital confirmed.