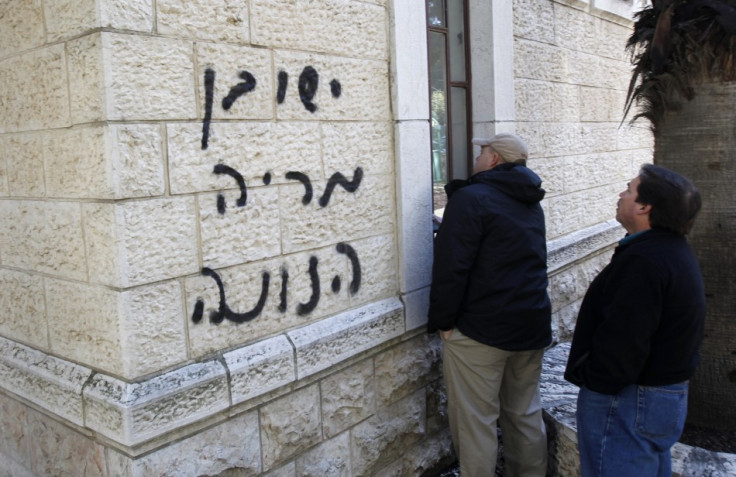 Vandals have sprayed anti-Christian graffiti's at a Baptist church in Jerusalem, in what appeared to be a 'price tag' attack.
The graffiti was scrawled on the walls of the Baptist Narkis Street Congregation, Reuters reported. The church is locatedin Jewish west Jerusalem.
The vandals desecrated the church and slashed the tyres of three cars parked nearby, Police spokesman Micky Rosenfeld said.
Written in Hebrew, a graffiti on the outside of the church's walls reads: "Jesus is the son of a whore price tag we will crucify you"
Other threatening message include "Jesus is dead" and "Death on Christianity".
The word price-tag usually refers to a practise of Jewish extremists, who lash out against the Israeli government for what they see as actions targeting settlers or attempts to curb settlements.
"Price tag" attacks have previously been directed at West bank's mosques, Israeli military bases or Palestinian homes.
Two weeks ago similar graffiti appeared on the walls of the 11th-century Monastery of the Cross, also located in West Jerusalem.