Israel has confirmed it plans to appropriate another large tract of fertile land in the occupied West Bank. The area covers 154 hectares (380 acres) in the Jordan Valley close to Jericho, and is its largest land seizure since August 2014.
Israel's Defence Ministry said the political decision to seize the territory had been taken and "the lands are in the final stages of being declared state lands".
The move is likely to exacerbate tensions with Western allies and already drawing international condemnation. UN secretary general Ban Ki-moon denounced the move, and Palestinian officials said they would push for a resolution at the UN against Israel's settlement policies.
Palestinian officials denounced the seizure. "Israel is stealing land specially in the Jordan Valley under the pretext it wants to annex it," Hanan Ashrawi, a senior member of the Palestine Liberation Organization, told Reuters. "This should be a reason for a real and effective intervention by the international community to end such a flagrant and grave aggression which kills all chances of peace."
The land, in an area fully under Israeli control and already used by Jewish settlers to farm dates, is situated near the northern tip of the Dead Sea.
Hagit Ofran, a member of the anti-settlement group Peace Now, said that unlike previous Israeli governments that largely avoided land seizures, Israeli Prime Minister Benjamin Netanyahu has carried out several appropriations during his time in office. She described the move as a "catastrophe".
In August 2014, soon after Hamas militants kidnapped and killed three Jewish teenagers, Israel appropriated some 400 hectares (988 acres) in the Etzion settlement bloc near Bethlehem, a move Peace Now said was the biggest in 30 years.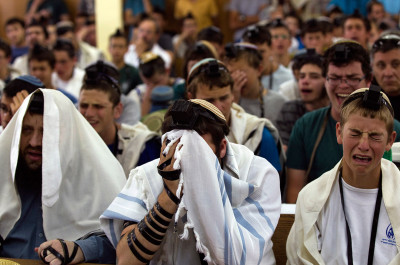 Israel captured the West Bank in the 1967 war, along with east Jerusalem and the Gaza Strip, territories the Palestinians want for their hoped-for state. Much of the international community view West Bank settlements as illegal.
There are now about 550,000 Jewish settlers living in the West Bank and East Jerusalem combined, according to Israeli government and think tank statistics. About 350,000 Palestinians live in East Jerusalem and 2.7 million in West Bank.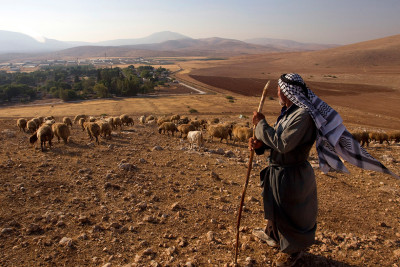 Israel is hoping it will be able to keep large settlement blocs including in the Jordan Valley, both for security and agricultural purposes. The Palestinians are adamantly opposed. The last round of peace talks broke down in April 2014 and Israeli-Palestinian violence has surged in recent months. Since the start of October 2015, Palestinian stabbings, car-rammings and shootings have killed 25 Israelis and a US citizen. In the same period, at least 148 Palestinians have been killed, 94 of whom Israel has described as assailants.