From Raphael Morris' family home on an isolated hilltop in the West Bank you can hear the drumming ceremonies in a nearby Palestinian village. But for him and many of his neighbours they are convinced that a new epoch is coming when the rolling hills of biblical Judea and Samaria will be exclusively Jewish and the drums will be silenced forever.
Eighteen years since the first young families illegally built the Ahiya outpost, Morris and some 50 other young Jewish residents have moved in. They believe that they are preparing both the land and the people for the arrival of the Messiah.
"Jewish-only purity [is needed throughout the country], rather than the co-existence which we are seeing, which clearly doesn't work," said Morris, a 20-year-old husband and father of one, who dons a knitted yarmulke and unkempt sidelocks.
He said that Israel's "misguided" approach toward Jewish settlers has reached its apogee in the government crackdown spurred by the arson on Palestinian homes in a West Bank village, leading to the death of three members of the same family, carried out by Jewish extremists in July.
On 3 January Amiram Ben-Uliel, a 21-year-old from Jerusalem was charged with three counts of murder, and a minor was charged as an accessory to murder, six months after that attack.
"For 2,000 years we were destroyed in the whole world, and while it is our basic right to bring the Jewish nation back to the land of Israel, the Jews are not confident, they try to shut our own mouths, and so what we do see is that there is a war against Jews, instead of the real war which needs to be against the Arabs," said Morris.
He asserted that the "liberal Israeli media" fails to understand that settlers, even those who carried out the attacks in Duma and elsewhere, are the true "victims" of this story, since the government has failed to protect them against continuous Palestinian terror attacks over the past years.
"It's natural that they felt pushed into a corner, and had no other choice really than to react," said Morris of the Duma perpetrators.
The two assailants are believed to be connected to the so-called "price tag" movement that since 2013 has vowed to "exact a price" when Israel attempts to curb Jewish expansion in the West Bank as well as avenge Palestinian attacks on Israelis.
They have attacked places of worship, properties, and increasingly over the past year, have targeted Palestinians with murderous violence, said Udi Levy, chief commander of the task force against West Bank settler violence. According to the indictment, Ben-Uliel and the minor carried out the attack to avenge the murder of Malachi Rosenfeld, a settler murdered by Palestinians in a drive-by shooting in late June.
Despite the announcement of the official charges, however, many still believe that it is entirely possible that "warring Arab tribes" from the village carried out the attack, rather than Jewish extremists, said Hay Haber, an attorney who defended the suspects out of a sleek legal office in one of Tel Aviv's poshest neigbourhoods.
While he condemned the murder, he also condemns what he says has been politicization of the legal proceedings, in which the government uses the case as a way to demonise all pro-settler, right-wing Israelis.
He said that the Shin Bet, Israel's security agency, extracted confessions through torture methods such as sleep deprivation, beatings, and isolation both from family and from legal representation, therein "crossing all acceptable lines which make us a democratic society."
Since November, the Shin Bet has held a number of suspects in the Duma arson in administrative detention, a measure usually reserved for alleged Palestinian terrorists, through which suspects are detained without being made aware of official charges or given access to lawyers.
Torture has indeed been documented in cases against Palestinians, though allegations that torture was used against Jewish suspects inspired a rare public denial by the Shin Bet, which nonetheless clarified that it was authorized to "manhandle" the suspects because they were classified as a "ticking bomb," liable of plotting additional attacks.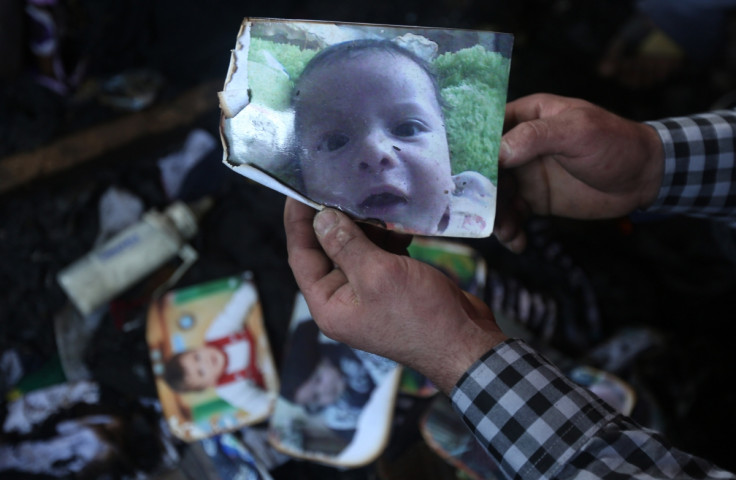 Haber works in cooperation with "Honenu," an NGO founded by a Jewish settler from the contentious West Bank settlement of Hebron, whose mission is to provide "legal assistance to soldiers and citizens, who at times due to the security situation are persecuted by certain government authorities and a court system heavily influenced and pressured by anti-Israel 'human rights' groups... heavily funded by the European Union and other organizations," according to its website.
Honenu receives some 20% of its funding from private donations originating in the United States, according to an investigation carried out by the Israeli daily Haaretz, and has a long history of defending alleged Jewish terrorists in court, including Yigal Amir, an Orthodox radical who assassinated the Israeli Prime Minister Itzhak Rabin as he was inching toward signing a peace deal with the Palestinians.
Haber asserts that "there is no such thing as 'Jewish terror,'" as there are major differences between Jewish Israelis and Palestinians.
"We can say that everyone is equal, but the truth is that the moment that you have an Arab terrorist, who represents a society that encourages terrorism and will reimburse your family after you blow up an entire bus of people, you need to deal with him differently than how you would deal with a Jew," he said.
Haber criticized the government for "marketing" an antiquated idea that "these settlers, with their side locks and tattered clothing, are the 'rotten apples,' who deserve life sentences, while we in Tel Aviv are the okay ones."
To a certain extent, this call to stop the "discrimination" against Jewish settlers in the West Bank – a land which Palestinians envision as part of their future state – resonates with a growing constituency in Israel, where once radical far-right ideologies have penetrated mainstream politics and discussion.
Netanyahu is leading one of the most religious and conservative coalitions in the country's history, and has appointed vocally far-right wing politicians to highly influential posts. When Knesset members have blatantly opposed the government line on sensitive issues – such as Tsipi Hotovely, who during the height of the violence in Jerusalem said she dreams of seeing the Temple Mount, a holy site both to Jews and Muslims, under Israeli control – Netanyahu has responded with only mild rebukes.
As the right shifts toward the center, moreover, there is also increased criticism of the country's institutions, like the court and the military, which have been saddled with prosecuting the "Jewish terrorists" who attacked Palestinians in Duma, and in hundreds of other instances.
"A system that does not understand the simple and essentially moralist distinction between enemy and citizen puts a question mark on our ability to give such institutions legitimacy and so much authority and power," wrote Knesset member Bezalel Smotrich in an op-ed in the pro-settler outlet Artuz Sheva. "We are not in a war against Jews!"
On the grass-roots level, ultra-nationalist groups such as Lahava, which follows in the tradition of the the militant, racist rabbi, Meir Kahane, have increasingly called for Israel to rid itself of non-Jewish elements.
Lehava leader Bentzi Gopstein, along with Honenu lawyer Itamar Ben-Gvir were among a number of high-profile right-wing activists who attended last month's "wedding of hate," where men in white yarmulkas celebrated by hoisting guns and stabbing at a photo of the eighteen-month-old murdered in Duma.
"The indictment is not the final word on this, but the opening of a Pandora's box by the Shin Bet," said Ben-Gvir, who represented a number of the suspects. "I suggest the Shin Bet not to start celebrating too quickly... there are cases in which the system does everything it can to prove it solved the crime even at the cost of incriminating innocents."
---
Shira Rubin is a freelance journalist based in Jerusalem. Follow her at @shira_rubin