The Israeli military has begun deploying hundreds of troops in Israeli cities to assist police forces in countering a wave of deadly Palestinian shooting and stabbing attacks that have created panic across the country. Police have been given the authority to seal off Palestinian neighbourhoods in East Jerusalem to contain potential attackers. Prime Minister Benjamin Netanyahu has allowed revocation of residency rights of Palestinians deemed to have committed "terrorism". The cabinet also decided to strip residency rights and demolish homes of attackers.
The measures came after after a "Day of Rage" was declared by Palestinian groups. Two Palestinian men boarded a bus and began shooting and stabbing passengers, while another assailant rammed a car into a bus stop, then got out of his vehicle and began hacking bystanders with a long knife. The near-simultaneous attacks, along with two stabbings in the central Israeli city of Raanana, marked the most serious outbreak of violence since the current round of tensions erupted. Three Palestinians, including two attackers, were also killed.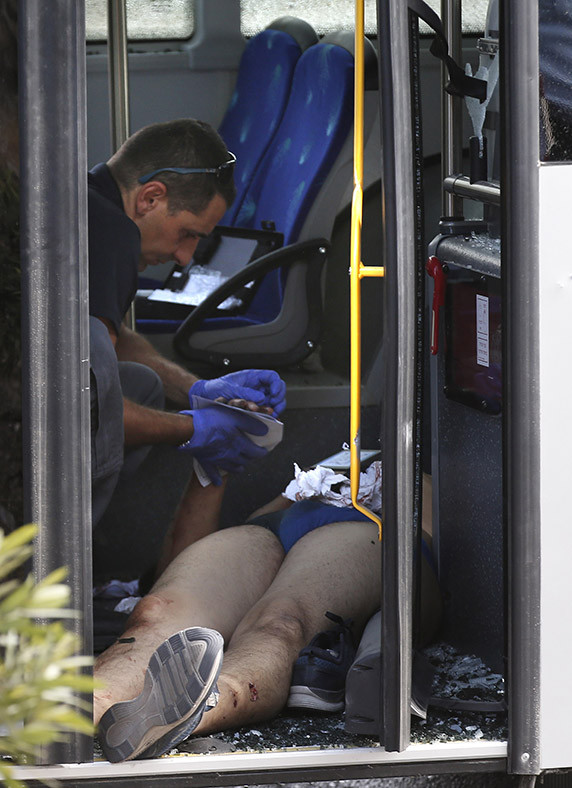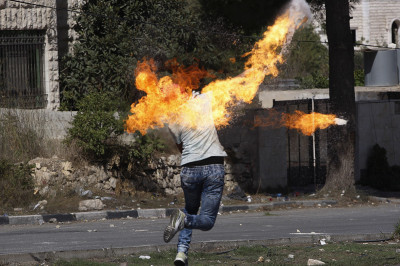 The government has thus far been unable to stop the violence, carried out mostly by young Palestinians unaffiliated with known militant groups and apparently acting on their own. The attacks have caused panic in Israel and raised fears that the region is on the cusp of a new round of heavy violence. There are many causes of the turmoil but Palestinians are angry about what they see as increased Jewish encroachment on the al-Aqsa mosque compound in Jerusalem's Old City, an area holy to both Muslims and Jews.
In two weeks of violence, eight Israelis have died in a string of stabbings, shootings and the stoning of a car, while 29 Palestinians — including children and 12 identified by Israel as attackers — have been killed.