Israel to Deport Eritrean Migrants to Third African Country
State attorney claims Israel will ship thousands of migrants to unnamed African country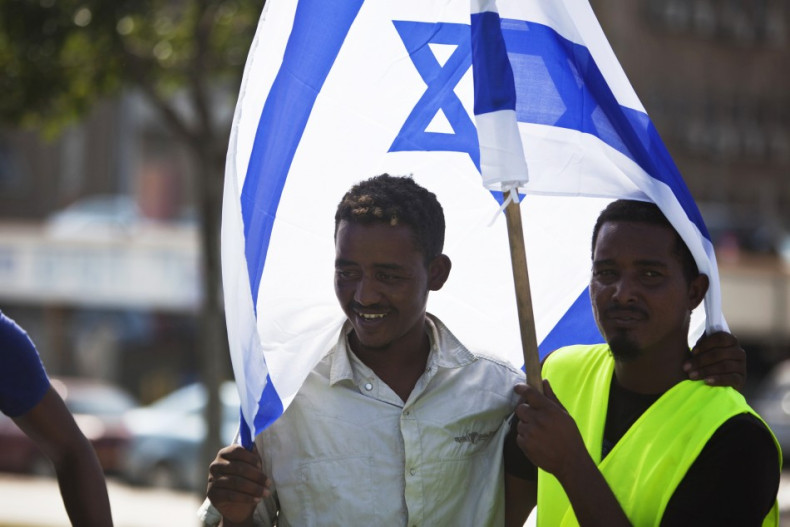 Israel has reached a deal to ship tens of thousands of African migrants to an unnamed third country, according to local reports.
The plan is designed to solve one of Israel's most pressing issues - the influx over the past eight years of roughly 60,000 African migrants, fleeing from repressive regimes in Eritrea and Sudan via Egypt.
The deportation measure was announced during a supreme court hearing by state attorney Yochi Gensin, who also said that another deal with two other countries would ensure the deportation of illegal Sudanese immigrants from Israel.
In order to halt the arrival of migrants, Israel has built a fence along its border with Egypt. However, the measure proved to be inefficient and the government opted for the detention of new arrivals, while officials determined whether they met the criteria for refugee status.
Israel does not recognise asylum claims of African migrants and does not grant them refugee status, giving them instead a temporary release permit from prison, which allows them to remain in the country.
Last year, Israel approved the "anti-infiltrator" law to stop the influx of Eritrean refugees. Under the law, anyone caught illegally in Israel could be imprisoned for three years.
"Israel refuses to give them refugee status," Meron Estefanos, human rights activist and radio presenter in Sweden for Radio Erna, told IBTimes UK when an Amnesty International report on Eritreans refugees kidnapped in Sinai came out. "But if you are an 'infiltrator' you are not allowed to work and you have no medical attention or housing. You are on your own."
Eritreans end up homeless on the streets of Tel Aviv without medical coverage, assistance, or permit.
The 1951 Convention Relating to the Status of Refugees, of which Israel is part, states that asylum seekers cannot be sent back to countries where they risk persecution.
The convention says that it is permissible to transfer refugees to another country but with a list of conditions, such as recognition of the people as refugees, their consent and an assurance the new country will protect their human rights.
But experts and activists are doubtful that these criteria will be met by the unnamed new country.
"The way the state has dealt with refugees and labour migrants from Africa until now indicates that it is doubtful these conditions and limitations will be respected," said Or Kashti on a Haaretz editorial.
Other critics say the agreement reflects a lack of responsibility by Israel, despite the fact that the Jewish state, founded in part as a refuge for Holocaust survivors after the Nazi persecution, should take responsibility for migrants.
"It is possible to transfer the migrants to a third country, but the primary responsibility to the rights of the refugees still lies with Israel," said Tally Kritzman-Amir, an immigration law expert at the Academic Center for Law and Business in Tel Aviv.
Meanwhile, rumours are spreading about which country the state lawyer was referring to. Israeli Army Radio reported that the country was in East Africa, while Kritzman-Amir speculated about Uganda and South Sudan.