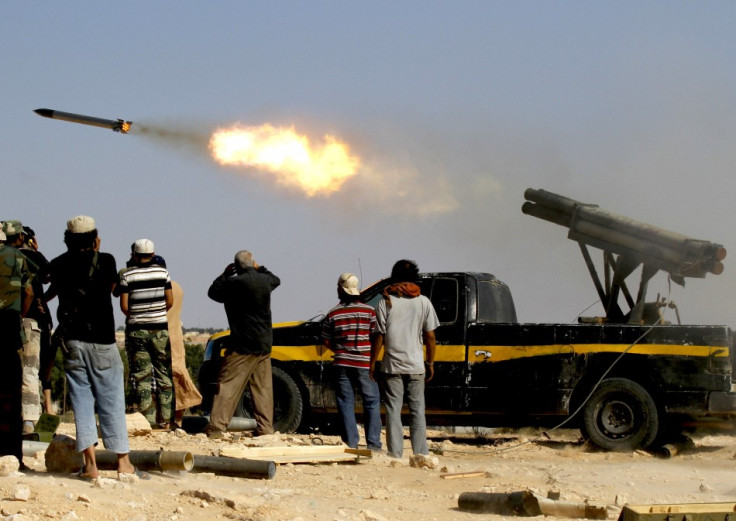 Israel has accelerated the installation of anti-missile defences on its airliners, as officials fear a potential attack by militants using weapons looted in Libya after the fall of the Gaddafi regime, it was reported.
Jets flown by El Al (ELAL.TA) and two other Israeli carriers are being equipped "with a locally made system known as C-Music that uses a laser to "blind" heat-seeking missiles", Reuters reported after it talked to an Israeli official.
"We have long been aware of the threat and were ahead of the rest of the world in preparing for it. Libya has meant government orders to step things up even further," Reuters quoted the official as saying.
The Israeli government allegedly covered the financial cost of the operation.
The revelation came as, soon after the death of Colonel Muammar Gaddafi it emerged that several sites where the former regime had hidden weapons, explosives and ammunitions had been looted.
The official also told the news agency that intelligence assessment suggest that during the Libyan uprising Gaddafi had allowed terrorist groups linked to al-Qaeda and Palestinian groups to traffic Libyan shoulder fired missiles.
Fear surfaced last months after Egyptians authorities warned several weapons acquired during the conflict could now be found in arms markets, in the Sinai Peninsula.
Israeli officials then feared the weapons would be smuggled to Gaza and end up in the hands of Hamas militants.
Last month it also emerged that NATO officials had admitted during a private meeting that more than 10,000 missiles in Libya were unaccounted for.
It was also reported that Israeli Prime Minister Benjamin Netanyahu had agreed to the aircrafts with c-Music weapons in a bid to reassure the Israeli public in the case of a potential land swap should a peace deal with the Palestinians be agreed one day.
When asked to confirm the claim, Netanyahu's spokesman, Mark Regev, quoted him as saying that "in any possible peace deal there have to be effective security arrangements that can deal with a range of security threats, including shoulder-fired missiles".
The news also come as the UN is set to announce the outcome of the Palestinian UN statehood bid, with analysts fearing violence if the bid is rejected.