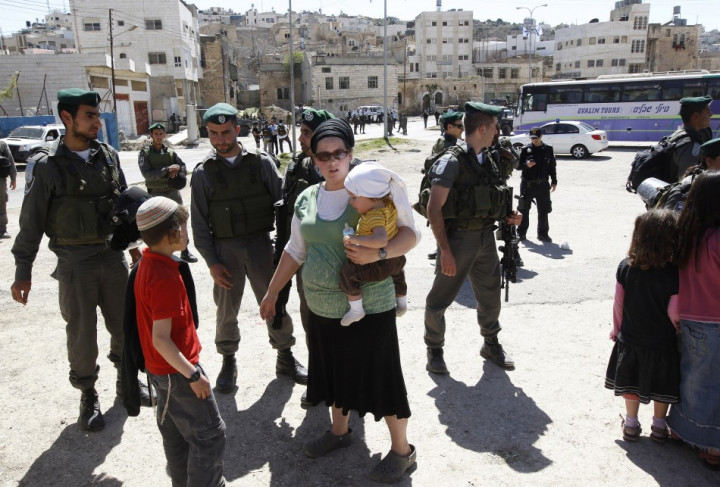 Two Israeli families who had settled inside a market store in Hebron in the West Bank and caused a decade-long controversy will be forced to evacuate by April, the Netanyahu government has told the high court.
In a move likely to refuel anger among settlers in occupied Palestine, the government said that families from the Avraham Avinu settlement who broke into the market in Hebron in 2001 during the second Intifada should evacuate in 2013.
The area, previously owned by a Jewish family but transformed into a market by Jordan in the 1960s, was recognised as Palestinian by Israel in 1967.
After the settlements' occupation, the army issued an eviction order but the settlers appealed to an Israeli military tribunal. A petition by the Peace Now watchdog in 2010 to enforce the evacuation order provoked a conditional order by judges, instructing the state to explain why it would not evict the trespassers.
The state's response has been delayed for several months due to divergences between the ministers and the prosecution.
In another development, Israel has given the green light to build 1,500 housing units in East Jerusalem.
Israel's interior ministry spokeswoman Efrat Orbach said that the committee had approved the development but it needed "final approval".
The plan, first announced in 2010, caused diplomatic tension with Washington as it was announced during US vice-president Joe Biden's peace talks with Israeli officials in Jerusalem.
The Palestinian leadership said it would seek a UN Security Council meeting over the East Jerusalem plan.
Nabil Abu Rudeina, President Mahmoud Abbas's spokesman, said: "Important and necessary measures against Israel's settlement building, including recourse to the UN Security Council, to prevent implementation of these decisions" was necessary.
In November, in a response to the historic UN vote that upgraded Palestine to non-member observer state status, Israel authorised the construction of 3,000 more homes in the occupied Palestinian territories.
Hamas More Popular after Gaza Anniversary and Khaled Meshaal's Visit