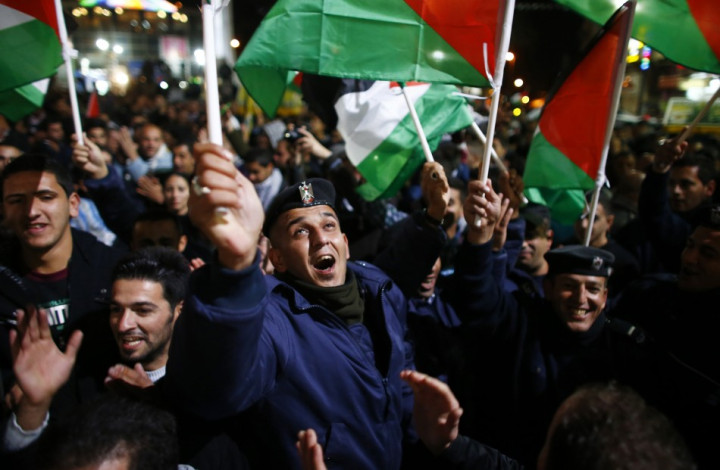 In a response to the historic UN vote that upgraded Palestine to non-member observer state status, Israel has authorised the construction of 3,000 more houses in the occupied Palestinian territories.
The homes will be built in East Jerusalem and the West Bank.
An Israeli official said that Prime Minister Benjamin Netanyahu backed building the units "in response" to de facto recognition of Palestine at the UN.
Haaretz diplomatic correspondent Barak Ravid confirmed with a tweet the government's move.
"Political source: Netanyahu decided to build 3,000 new housing units in east Jerusalem and in settlements in the West Bank in response to the Palestinian action at the UN," he said.
"Despite the commitments he gave to President Obama, PM Netanyahu gave the order to advance construction in the E1 area between Maaleh Adumim and Jerusalem which will cut off the northern part of the West Bank from the south," he tweeted.
Plans to build settlements in E1 are strongly opposed by Palestinians.
The UN bid, which implicitly recognised Palestinian statehood and strengthened its chances of joining UN agencies and the International Criminal Court, was welcomed by cheering crowds in Ramallah, Gaza City and Bethlehem.
Palestinians have long sought to set up an independent state in the West Bank, including East Jerusalem and the Gaza Strip, which was occupied by Israel during the 1967 Six Day War.
The 1993 Oslo Accord led to mutual recognition. However, peace talks since have failed to produce a permanent solution and stalled in 2010 over disagreements on the issue of Israeli West Bank settlements.
In September 2011, PA president and chairman of the PLO Mahmoud Abbas launched a bid for recognition as a full member of the UN. But Security Council members said they had been unable to "make a unanimous recommendation".
The outcome of the latest has angered Netanyahu who defined the speech by Palestinian president Mahmoud Abbas as "meaningless", "defamatory and venomous" and "mendacious propaganda" against Israel.
Abbas is planning to visit the Gaza Strip to focus on the possibility of establishing a Fatah-Hamas unity government. However, Hamas leader Mahmoud Zahar was recently quoted as saying that the militants would not permit Abbas to enter Gaza out of fear that the PA president's rivals in Fatah would try to harm him.