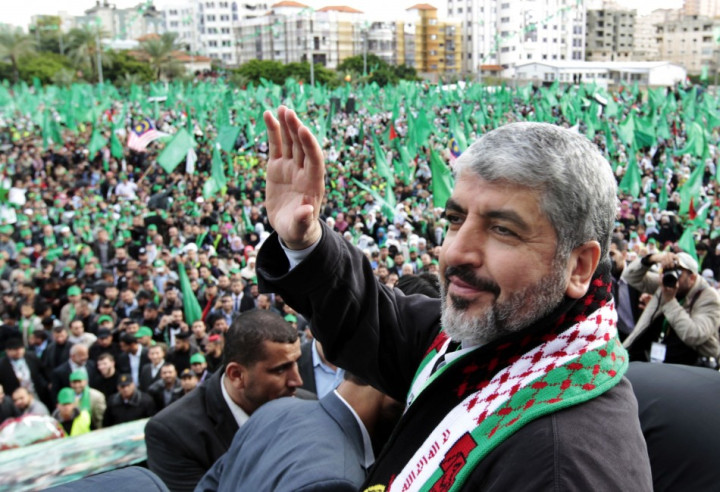 The Islamic militant group Hamas has become more popular in the Gaza region after the recently held 25th anniversary and the visit by its exiled leader Khaled Meshaal, suggests a poll.
The poll which was conducted by the Palestinian Center for Policy and Survey Research (PSR) also finds that Hamas is capable of winning as many seats as its once-rival Fatah, if an election takes place in Palestine.
The survey comes at a time when the region has been witnessing some fast changes including the Israel-Gaza conflict and the UN upgrade for Palestine.
The results of the survey also indicate that the bitter rivalry between Hamas and its political opponent can be brought to an end.
"Findings show a dramatic increase in the level of optimism regarding the chances for reconciliation and the reunification of the West Bank and the Gaza Strip compared to the situation not only three months ago but most importantly since the separation in June 2007," says the survey report.
Nearly 39 percent of the participants feel optimistic about the reconciliation in the near future compared to the earlier poll conducted in September 2012 in which only 14 percent were hopeful. The current situation is the highest in terms of percentage since separation, says the report.
While 40 percent believe unity is possible only in the distant future, only 18 percent felt Hamas and Fatah will never join hands.
More than 1,200 respondents had taken part in the poll which was conducted face-to-face across Palestine.
Hamas, which is deemed as a terrorist group in more than a dozen nations, has been constantly gaining influence in the Middle East in recent years.
"[Hamas Prime Minister Ismail] Haniyeh's popularity increases significantly allowing him to defeat [Palestinian President Mahmoud] Abbas if new presidential elections are held today. A parliamentary election, if held today, would give Hamas and Fatah an almost equal number of votes," notes the study.