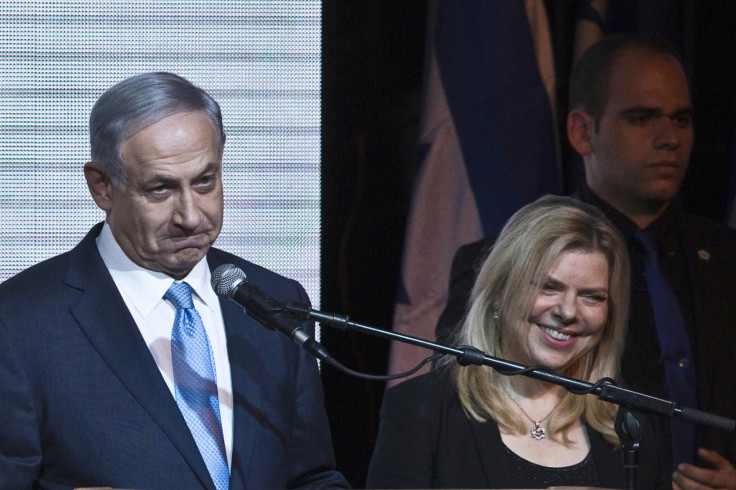 Benjamin Netanyahu was set for an historic fourth term as Israeli prime minister after beating his closest rival by as many as six seats at the end of a frenzied and bitter election.
His Likud party had won between 29 and 30 seats in the 120-seat Israeli parliament - the Knesset - compared to 24 for rival Zionist Unity coalition of Isaac Herzog and Tzipi Livni - meaning he will now likely form a coalition of right wing parties to get the 61 seats needed for a majority.
Netanyahu ruled out bringing his political rivals into a coalition, and will likely form a unit of right wing, pro-settlement parties that bolstered his previous term before it eventually collapsed at the end of last year.
This will hinge on the support of Moshe Kahlon, a former Likud minister whose Khalon party gained between 9 and ten seats, who will likely play the role of kingmaker but is yet to pledge his support to Likud.
Netanyahu's campaign was distinguished by a marked shift to the right, with inflammatory statements about Israel's Arab population, accusations against his left wing rivals and outright claims that he would never support a Palestinian state.
Speaking at his campaign headquarters in Tel Aviv, Netanyahu said: "Reality is not waiting for us. The citizens of Israel expect us to quickly put together a leadership that will work for them regarding security, economy and society as we committed to do - and we will do so."
As well as negotiations with Kahlon, Likud also said in a statement that it was talking with the pro-settler Jewish Home party led by Naftali Bennett and ultra-Orthodox groups.
Herzog, who many believed stood a good chance of beating Netanyahu, conceded defeat late last night. Polls had put his centrist coalition ahead of Likud in the days leading up to the election and even last night, but a right wing surge saw Netanyahu push ahead.
Netanyahu's comments about Arab citizens of Israel and the Palestinians are likely to further damage relations between Israel and the US, which has always been committed to a two-state solution to the Israel-Palestine conflict.
They also come at a time of a rise in prominence of Arab parties in Israel, with Ayman Odeh's Joint List of previously rival Palestinian-Israeli parties coming third in the polls, with as many as 13 seats.
Speaking to IBTimes UK, Israeli journalist and co-editor of Israeli news site +972 Dimi Reider said that Netanyahu will struggle to live down his comments about Arab voters and the two-state solution for an end to the Israel and Palestine conflict.
"Much of Israel's standing in the world, especially in Europe, hinges on commitment to a two-states solution - no matter how nominal," he said.
"Disavowing it will boost those pushing for greater political and economic pressure on Israel, or at least against any preferential treatment, especially in tightly regulated trade and research cooperations in Europe.
"It will be interesting to see whether and how he intends to row back on these comments."
The campaign was dominated by a bitter war of words between Netanyahu and Herzog, as well as a sizable anti-Netanyahu campaign that brought condemnation of the prime minister from senior Mossad figures and tens of thousands of Israelis taking to the streets.
If Netanyahu is able to form a coalition it will put him on track to become the longest-serving prime minister in Israeli history, ahead of Israel's founder David Ben Gurion.