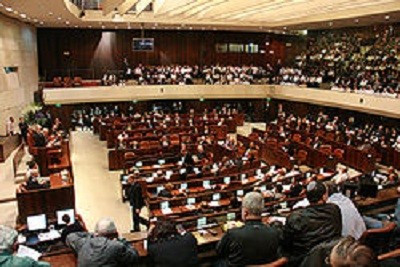 The Israeli parliament, the Knesset, has begun a controversial debate about recognising the massacre of more than 1.5 million Armenians by the Ottoman Turks during the First World World War as genocide.
Following Turkey's decision to try senior Israeli officials in absentia for their part in the Israel Defence Forces raid on the Gaza-bound Turkish ship Mavi Marmara in May 2010, Israel's move is likely to enrage Turkey further and hike tensions between the two countries.
For years, the Knesset has avoided the subject in order not to upset Turkey.
Since diplomatic relations between Israel and Turkey have deteriorated under the moderate Islamist rule of Prime Minister Recep Tayyip Erdogan, Israel has shown more inclination to discuss the mass killings of Armenians by the Ottoman Empire.
Knesset Speaker Reuven Rivlin denied that the debate was set to provoke Turkey.
Fighting Holocaust denial
"As Jews, and as human beings, we cannot ignore this issue and we must not turn away from our commitment to morality," Rivlin said. "As [a country] struggling in the international arena with Holocaust denial, we cannot deny the tragedy of another people."
In December 2011, the Knesset Education Committee discussed the genocide for the first time.
"For years, Israel always took into account its relations with Turkey. That is the central issue in terms of recognition of the murder of the Armenian people, which has yet to take place in Israel's Knesset," said leftist Meretz Party chair Zahava Gal-On, who is initiating the debate.
Richard Giragosian, director of the Regional Studies Centre, said Israeli authorities want to use recognition of the genocide as an issue with which to "punish" Turkey. He said the move could hurt Israel's own drive for international recognition and possibly hamper efforts to get Turkey to acknowledge the genocide.