Israeli authorities have banned non-Muslims from entering a contentious Jerusalem holy site, following a series of clashes between Palestinian protesters and Israeli police. The decision comes during the holy month of Ramadan and will be applied until the end of June, but will remain open for Muslim prayer.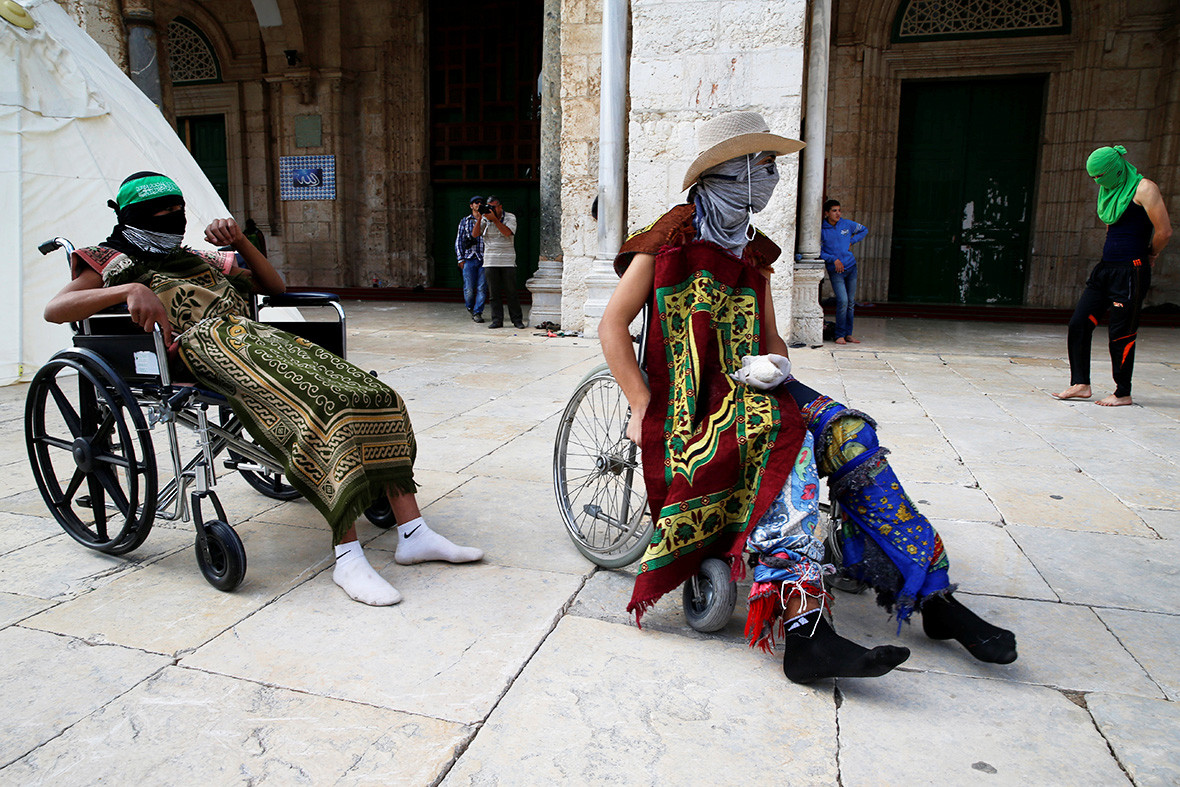 Dressed in pieces of cloth and covering their feet with plastic bags, the protesters have been storming the holy site, pelting it with rocks, unable to be identified. The clashes, which have lasted for three days have seen masked Palestinians threw stones at Israeli police officers, with some 16 suspects being subsequently detained.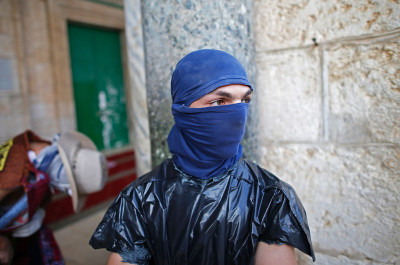 On 27 June, the second day of the protests, police managed to lock the demonstrators inside the mosque, before the opening the site once more. According to the Associated Press, the protesters managed to attack the police later in the day. Police officers responded with "riot-dispersal means" police spokesman Micky Rosenfeld said.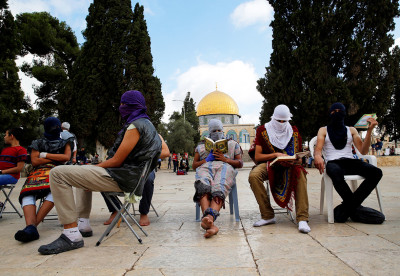 The Al-Aqsa mosque is referred to by Muslims as the Noble Sanctuary. It is believed to be where the Prophet Muhammad embarked on a night journey to heaven. The Jewish community refer to the site as the Temple Mount, where the two Jewish temples stood in biblical times.
Violence was witnessed at the holy site back in September. Since then, Palestinian's have carried out dozens of attacks, including shootings and car ramming assaults, killing 32 Israelis and two visiting Americans. According to AP, 200 Palestinians have been killed during that time, most of which were identified as attackers by Israel.
The unrest has led to renewed calls for peace talks, which last broke down more than two years ago.